Labour scores 9 point lead over Tories in crucial election seats says ComRes poll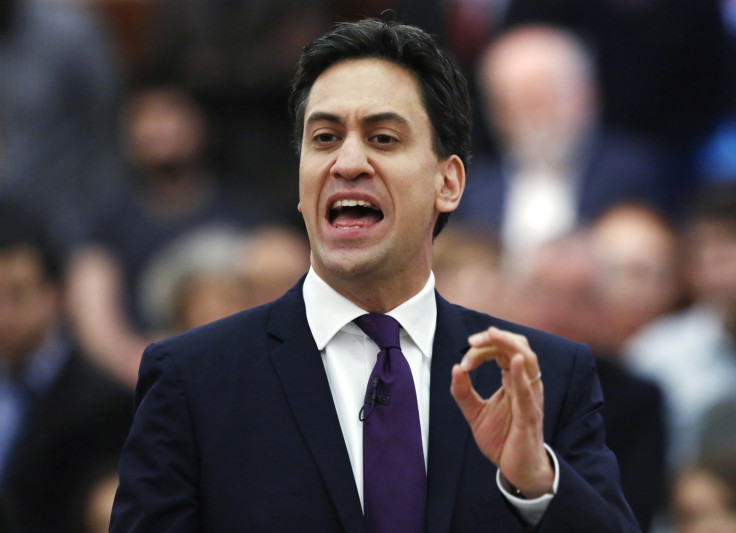 Labour leader Ed Miliband's ambitions to occupy 10 Downing Street received a major boost after a new poll revealed his party has a nine-point lead over the Tories in key marginal seats.
A study from ComRes for ITV, which questioned more than 1,000 voters across 40 seats, found 40% of respondents would vote for Labour, 31% for the Tories, 15% for Ukip, 8% for the Liberal Democrats and 5% for the Greens.
The poll, which comes with less than 90 days until the general election, tells a different story to national opinion polls, which have Labour with a slender lead over Cameron's Tories.
The latest poll from YouGov for The Sun, for example, had Miliband's party three points ahead of the Conservatives (34% vs 31%).
But ComRes research (conducted between 31 January and 10 February) seems to be in line with national polls when it comes to Ukip, which is polling around 15%.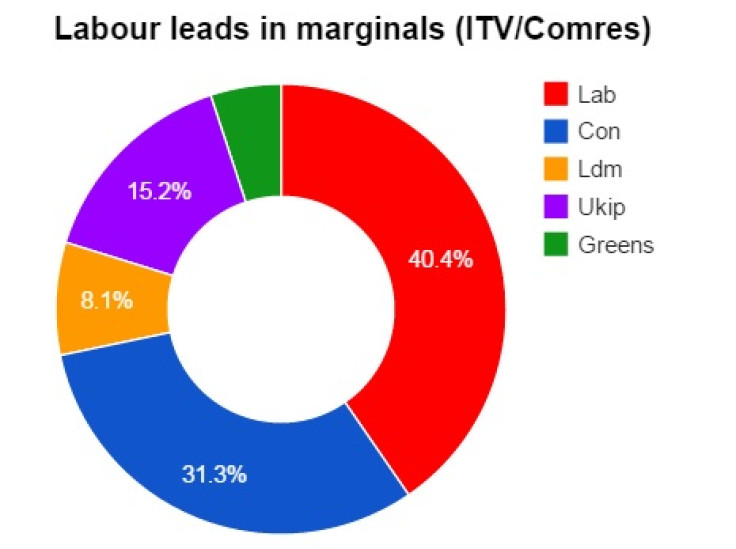 IBTimes UK/Google Drive
Miliband has dominated the headlines in February seeking to link the Conservatives to tax avoiding donors, many of them hedge fund millionaires.
On the policy front, the party leader promised a Labour government would limit class sizes to 30, a policy reminiscent of New Labour's 1997 pre-election pledge.
"Currently, the government is spending money on new Free Schools, in areas where there are surplus places. This simply makes no sense when class sizes are rising in the way they are. Or when people can't get their kids into the good schools they want," Miliband said.
"So, by ending the scandalous waste of money from building new schools in areas of surplus places, we will create more places where they are needed. This will allow us to cap class sizes for five-, six-, and seven-year-olds at no more than 30 pupils."
Elsewhere, Nigel Farage pitched Ukip to voters as the party "standing up for the small man".
"We are the only political party that is standing up for the small man," he said.
"We are the only political party that genuinely believes we've got to redefine capitalism in a way that it can work for everybody.
"It's only through that wealth creation that we will generate sufficient taxes to have the kind of welfare state all of us want to have in a decent country."
The Conservatives tried to woo the British business community over as David Cameron spoke at the British Chamber of Commerce (BCC) annual conference.
The prime minister called on employers to increase their workers' pay packets, citing plummeting oil prices.
He said: "Economic success can't just be shown in the GDP figures or on the balance sheets of British businesses, they need to be seen in people's pay packets, bank accounts and lifestyles."
© Copyright IBTimes 2023. All rights reserved.