Liverpool boss Brendan Rodgers says Swansea City midfielder Joe Allen will join the club imminently while future additions are very much in the offing.
Rodgers has made just one new signing this summer, in the form of Roma forward Fabio Borini, who opened his account against FC Gomel in the second leg of the Europa League 3rd qualifying round.
But the Northern Irishman says new faces will be signed at Anfield, while Allen is likely to become his second signing since his summer appointment.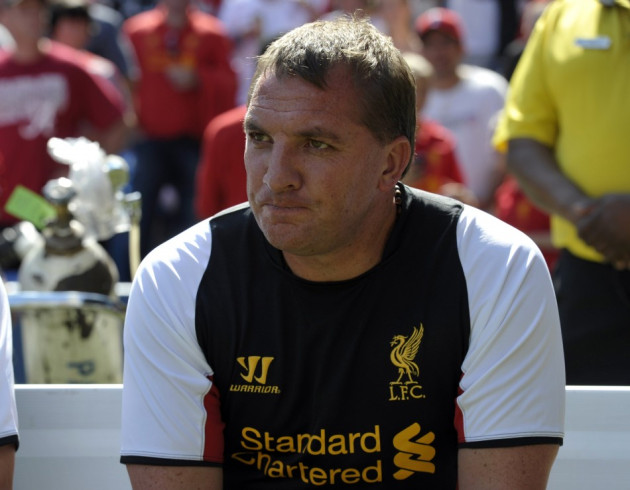 "It is imminent," said Rodgers on the signing of Allen.
"The fact he was here shows there has been some communication with Swansea and we expect to conclude it in the next 24 hours.
"We need to make a number of signings before the window shuts in order to help the players already here," he added.
"The loss of a few players has made the squad depth shallow, but a lot of hard work is going on behind the scenes to bring in new faces."
The former Swansea City boss must make the best of the squad that Kenny Dalglish formed during his 18-month second spell as manager, and one that failed to qualify for the Champions League for a third successive year.
Rodgers however is keen to pay tribute to Dalglish, whose contribution to Liverpool he says should never be forgotten.
"My arrival follows a period where the greatest player in the history of this club led and stabilised Liverpool in a difficult moment," Rodgers said. "Kenny Dalglish gave the best years of his footballing and managerial life to Liverpool FC and will never be forgotten.
"My aim is to remember the greats of this club such as Kenny and those before him, to produce a team that not only wins but does so in a style which for generations has been known as 'the Liverpool Way'."
"That will be the most important objective for me," he says. "I'll look to try and make Anfield a real cauldron of a place to come and play."
Liverpool discover their opponents for the Europa League playoff round on Friday having beaten Gomel 4-0 on aggregate, but the club's priority this season will lie with attempting to reassert themselves as a major power in English football, with qualifying for the Champions League the main aim for the new campaign.