Joe Cole has admitted he made a mistake by not joining Tottenham, with the former Liverpool and Chelsea midfielder insisting he just couldn't join the club, but as a result he made what was a negative move for his career in joining the Reds.
Cole became an integral part of the Blues squad after heading to Stamford Bridge from West Ham in 2003. The now-31 year old went to Liverpool in 2010 when he fell down the pecking order at Chelsea, but struggled for game time and after a loan spell at Lille he returned to his first club in London.
And Cole has revealed that he had the opportunity to join Tottenham from Chlesea, but couldn't agree to make the move.
"I can only play for teams that I'm passionate about and I think that's what went wrong for me at Liverpool," Cole said, according to ESPN. "I didn't feel a connection with the club or the place that I had at Chelsea and West Ham.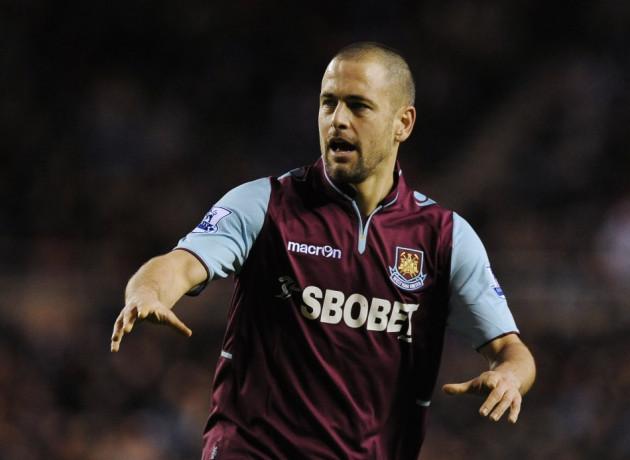 "I had seven great years at Chelsea but the club wanted to go in a certain direction and I wasn't involved. So I was left with two real options - Liverpool or Spurs.
"Spurs was probably the best option because they were offering me a five-year deal and it meant I could stay in familiar surroundings.
"But I just couldn't do it, I just couldn't see myself pulling that Spurs shirt over my head. With the rivalry between Spurs and West Ham and Chelsea, it felt a bit mercenary."
When Cole joined Liverpool, he made some highly publicized comments about how after being at Chelsea for seven years, he was now at the biggest club in England.
But the star insists he never intended for that context to be placed on his comments, admitting he doesn't believe the Reds are currently the biggest club.
"When I joined, the guy interviewing me said 'you've joined the biggest club in the country' and reeled off the trophies they'd won," he explained. "I just said 'yeah, if you put it like that, I suppose you're right' and Liverpool used that as the headline to the interview.
"I didn't want to upset anyone so I just went along with it. But obviously they're not the biggest club in the country any more. How do you judge how big a club are? Nottingham Forest won the European Cup twice but they're not a bigger club than Chelsea."