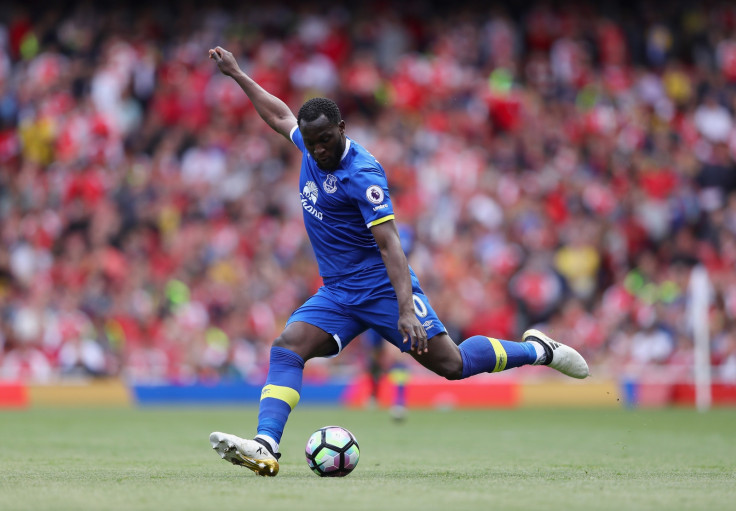 Former Chelsea midfielder Joe Cole believes that Everton striker Romelu Lukaku would be a perfect replacement for Diego Costa, should the striker decide to leave the club this summer. The Spanish international has expressed a desire to move out of the club and manager Antonio Conte is already looking for a proven goalscorer for their title defence next season.
The Blues will face competition from the likes of Manchester United for Lukaku's signature, with Jose Mourinho looking to reunite with the Belgian after selling him during his time at Stamford Bridge. Everton value the 24-year-old at a fee in the range of £100m ($128m) with the striker emerging as the second highest goalscorer in the league with 25 goals to his name.
Cole believes that the Belgian is right up there with the best in the league, including Alexis Sanchez and Sergio Aguero and either of the three strikers would be a worthy replacement for Costa, should he leave. However, Arsenal are unwilling to do business with any Premier league club for Sanchez, despite him entering his final year in contract with the Gunners. United are also pursuing a deal for Alvaro Morata but Cole believes that Chelsea will do well to steer clear of the Spaniard, given his lack of experience in England.
"Obviously the Costa thing has come out. Conte has told him that he wants him out so you would be looking at a striker," Cole told Goal at Tampa's Contemporary and Modern Art Museum.
"Lukaku, there's a market for him, and you are competing for players. I like Lukaku. I'd take Lukaku, he is like for like with Costa, but they only need one or two players and just keep the continuity going.
"I don't know his character so it is hard to say [whether the comeback could affect him], but I would say is that the pressure is different when you play for Chelsea, rather than Everton. He is younger [than Costa], that's in his favour."
"Sergio Aguero is in his prime, Alexis Sanchez is in his prime," Cole added. "I think one of them three could be enough to make sure Chelsea are not weakened and maybe strengthened a little bit as well. The club will have to do their due diligence on the characters as well.
"The financial structure of it and the cost... I wouldn't look outside of Lukaku, Sanchez and Aguero. [Alvaro] Morata is another one but he has never played in England so there is a little question mark there. Certainly they would be the players to look at."