Joe Gomez has agreed a new deal to commit his long-term future to Liverpool after recently returning to action following a 15-month spell on the sidelines. Manager Jurgen Klopp said the agreement serves to strengthen the trust he has in the 19-year-old defender as he believes he can develop into a crucial player in future for the Merseysiders.
Gomez was recruited by former manager Brendan Rodgers in the summer of 2015 from Charlton for around £3.5m ($4.4m).
The versatile defender enjoyed an impressive start to life at Anfield but his progress suffered a massive blow after sustaining an anterior cruciate ligament injury on England U21 duty – only days before Klopp's arrival.
The former Charlton defender was about to return to full training in the summer but an Achilles injury hampered his rehabilitation forcing him to return to the treatment room.
But the talented defender battled again to regain his fitness and earlier this month got his reward returning action in the FA Cup 0-0 draw with Plymouth Argyle. He also played the full 90 minutes in the replay to help his side to qualify for the fourth round.
The news comes only two days after Philippe Coutinho signed a new deal at Liverpool and Klopp believes it is proof of the confidence he has in the teenager.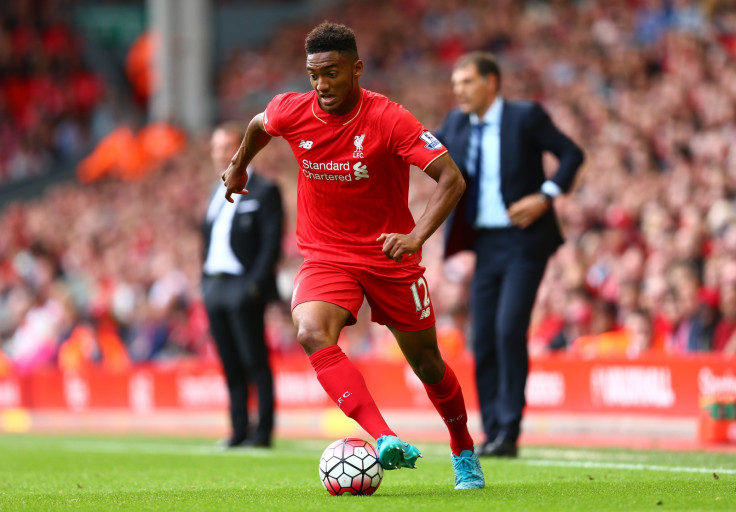 "I am really excited about this news because of the incredible potential Joe has - and now we know he will be fulfilling it with us at LFC. He has had setbacks since he has been here, none more so than his injury, but the really top players react to setbacks and problems in the most positive way possible and he has done that," Klopp told Liverpool's official website even though the defender is yet to play a Premier League game this season.
"What we can give him is the precious commodity of time; we will give him the time to develop and improve, to learn even more and to become stronger and better. We will invest our time into him and allow him the space to develop and become the player we know he can be. Today's contract announcement only strengthens this resolve. He will have a big role to play in our future, but he's also important for our present.
"He has all the attributes you need to succeed at the very highest level in his position. That is on the physical and the mental side, he has it all. But I think it's his hunger and willingness to learn that will serve him best in his career."
Gomez, meanwhile, has also expressed his delight over the agreement, saying it was a "massive gesture from the club".
"It was a very easy decision. It is a great club and when it was mentioned about me extending my time here, it's not something I had to think very long about. I'm very happy it's done now and I'll just look to push on," the defender said. "It's massive. It means a lot to me – it's a massive gesture from the club to show that trust and faith in me. That's why it was so important I did the same and done it so quickly, because I'm very happy here. I've loved living here and playing here and learning under the new manager, so it was a quick decision."