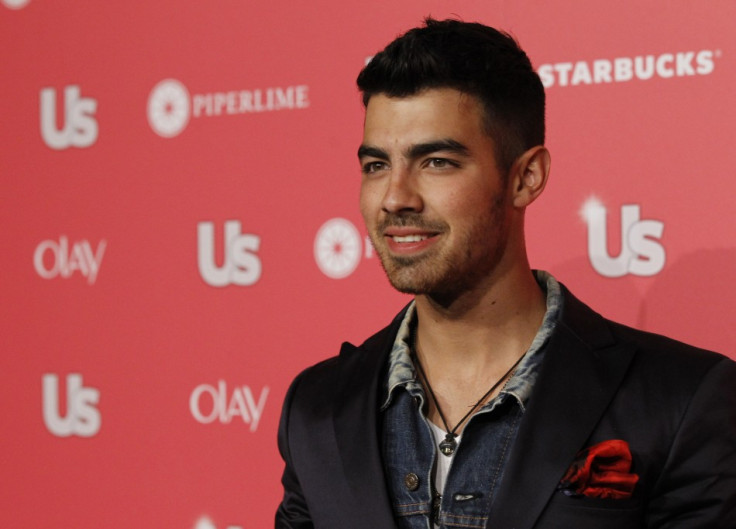 Joe Jonas and Sophie Turner are reportedly dating. The rumoured couple were spotted getting cosy at the pre-MTV Europe Music Awards event in Rotterdam, Netherlands, on Sunday (6 November).
According to The Sun, The Games of Throne star and the DNCE frontman were all over each other at the pre-awards event. Sources told the website that at one point, the two also kissed while enjoying the music of Kings Of Leon.
The duo reportedly travelled to the Netherlands together. Moreover, Turner is said to have joined Jonas in London last week so she could spend more time with the singer.
"They were with Joe's bandmates at the concert but they couldn't keep their hands off each other. He was getting very touchy feely with her in the VIP bar before the show, then kissed her and had his arms wrapped around her while the band were on. Neither of them cared who saw," a source told The Sun.
"They looked like they had plenty to chat about and the other DNCE members seemed to get on with her really well," the source added.
An eyewitness told People that the pair was kissing at the event.
"They seemed pretty comfortable. They were really close together," a source told the celebrity news website.
Another source told The Sun that the two have been dating for just a few weeks.
"It's still early days for them both. They only started seeing each other a matter of weeks ago but they're definitely in the honeymoon stage," the source told The Sun. "They haven't been together long but their relationship has got off to an amazing start."
The pair is yet to publicly comment on the romance rumours.