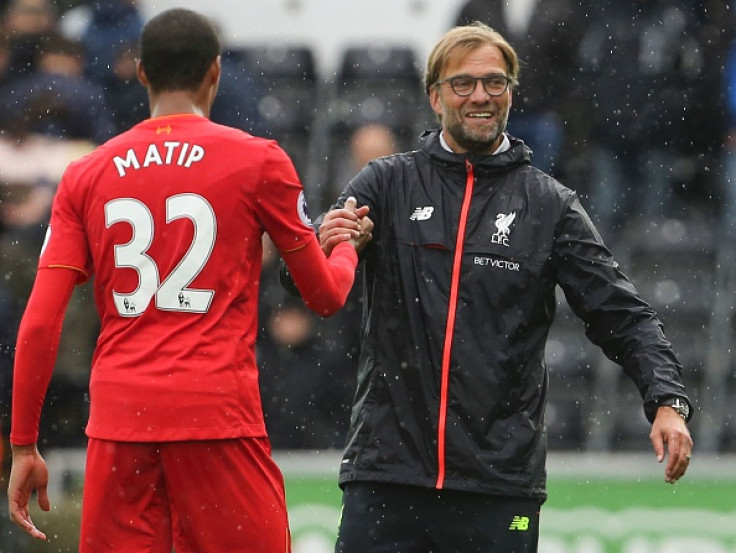 Liverpool have been handed a major boost in terms of their title prospects going into the new year as Joel Matip is set to turn down an offer to return to the Cameroon national team for their African Cup of Nations campaign.
The Times says the Reds defender is not interested in lifting the self-imposed ban from the national team, and will remain with Liverpool during the entire duration of the tournament between 14 January and 5 February. Matip has not played for Cameroon since 2015 after reportedly citing un-professionalism within the setup.
The 25-year-old defender is in his debut season with Liverpool and in September admitted that he could miss the Afcon tournament as he is keen to fully focus on the Anfield outfit. Matip's commitment will come as a massive boost to Jurgen Klopp, whose team is yet to taste defeat in the Premier League with the Cameroon international in the squad.
I would say at the moment I will be concentrating on Liverpool. It is a long time until January so you never know, but that is the idea," Matip told the Daily Telegraph in September.
"Last year I had injury problems. The extra games and travelling were going to make it harder for me. I had to listen to my body and it told me that the international week was the right time to have a break."
Liverpool have lost to Burnley and Bournemouth thus far in the league and on both occasions Matip was not part of the squad. His most recent absence against the Cherries was due to an ankle injury, but is likely to return for their clash against West Ham United on Sunday (11 December) after returning to training with the first-team during the week.
The Times report believes the defender has held talks with his national team coach Hugo Broos about a return to the squad, but has decided to decline the invitation to be part of the 35-man interim squad for the biennial tournament.