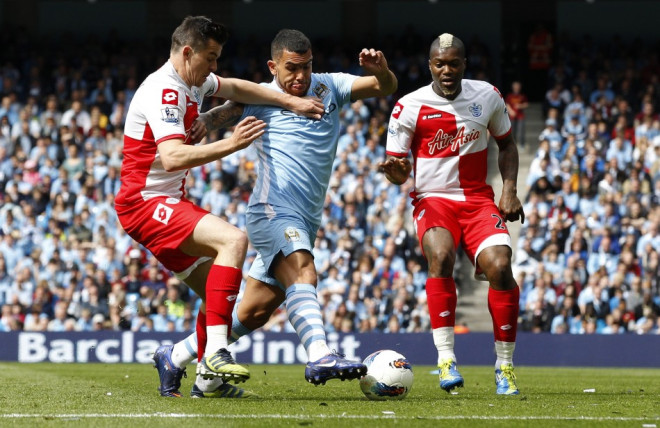 Queens Park Rangers midfielder Joey barton has revealed that his red card against Manchester City on the final day of the 2011/12 season was a "cold, calculated decision".
The midfielder was eventually banned for 12 games after he clashed with Carlos Tevez before kicking Sergio Aguero and was hauled off the pitch by officials.
The match will be remembered for Aguero's injury time winner which saw them clinch their first league title in over four decades, but Barton's dismissal played a major role in the outcome.
QPR battled on with 10 men for most of the second half, but failed to hold on as Manchester City secured an injury-time victory to snatch the tital from rivals Manchester United.
Barton Barton told the Independent that the altercation which led to his red card was borne of a clear decision to get even with City's then-striker Carlos Tevez.
"This is the weirdest, scariest thing about it. I've lost my head lots of times. That time I hadn't gone. It was a cold, calculated decision to try and even it up," Barton said.
"What people forget about the incident is, and I'm not trying to condone my part in it I'm just trying to put it into context, Tevez had punched me off the ball, for all intents and purposes he's come round me and hit me with the side of his hand.
"So me being me, I thought 'I'll wait' and I'll even this up so I've elbowed him and the referee and the linesman have seen, well the linesman's seen it, the referee's never seen it.
"I subsequently get the red card, Tevez gets away with impunity and I've got a strong sense of justice and what's right and what's wrong and I'm not going to accept that, and Aguero had been telling the ref that I'd done it.
"And so I thought, where I'm from grasses, we call them grasses people who tell, so I'm like 'well he's grassed on me, so he gets a knee."