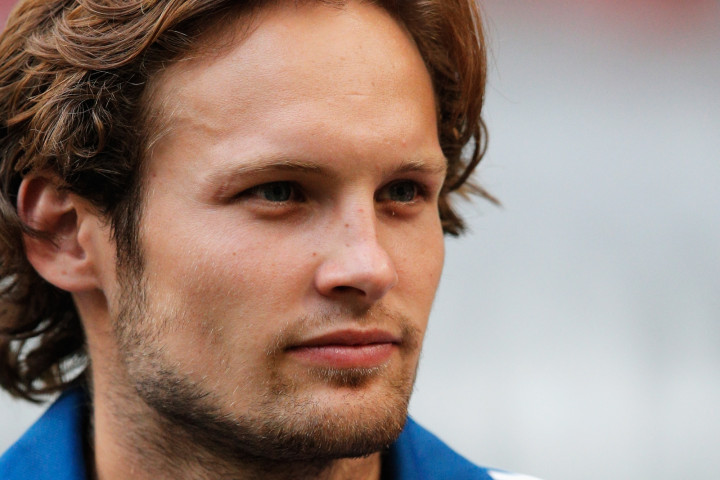 Johan Cruyff has urged Dutch youngsters to follow the example set by new Manchester United midfielder Daley Blind in their efforts to reach the top.
Blind, 24, completed his move to Old Trafford on transfer deadline day after United struck a £13.8m deal with Ajax.
The defensive midfielder spent his entire career at the Amsterdam club prior to the move after making his debut for the first team in 2008.
Rather than taking the route followed by so many players who prosper at a young age in the Eredivisie, Blind opted to continue his footballing education in his homeland, spending a season out on loan at Groningen during the 2009/10 season before breaking into the Ajax first-team under Frank de Boer.
Disillusioned with the number of players leaving Ajax at a tender age, Dutch legend Cruyff has bemoaned the role played by agents in the modern game while also praising Blind's measured approach to reaching the platform he stands on today.
"I do not want to tar every football agent with the same brush, but some of them... They are one of the biggest problems in football," Cruyff wrote in his column for De Telegraaf, relayed through his personal website.
"An agent sometimes represents 10 players. If one does not make it, he just moves to the other and many talents have been the victim."
The former Barcelona manager believes more emerging talents should look to hone their skills in their homeland before seeking a big money move, but admits the sad state of affairs is likely to see youngsters ignore Blind's path and opt for an early move overseas.
On Blind, he said: "Educated at Ajax, on loan to FC Groningen and improving step by step at Ajax to eventually gain a top transfer to Manchester United after the World Cup. But apparently, even a role model like Blind cannot prevent children to leave Ajax too early and move abroad.
"Not one Dutch player comes to mind who has actually reached the top after moving abroad as a teenager. Unfortunately not every parent realises a football player has only one agent, but an agent sometimes has ten football players under his wing. If one of them fails, they move on to the other. A lot of talents have suffered from this the last couple of years."