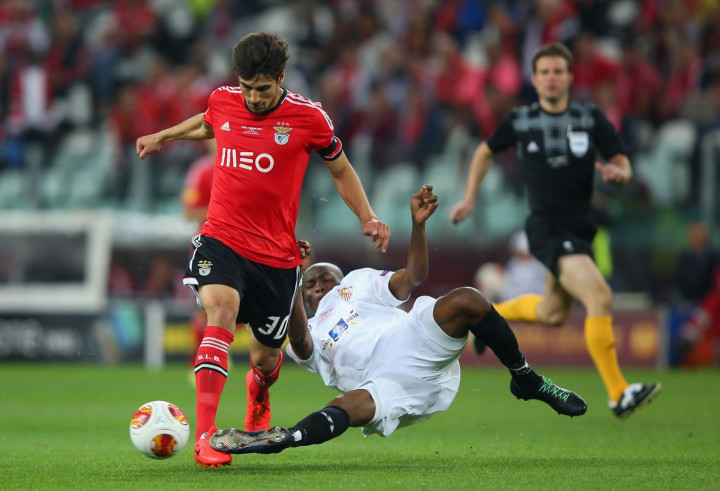 Manchester United only signed Ander Herrera earlier this summer because Louis Van Gaal's side had a £14m bid rejected for their real first-choice Andre Gomes, reports in Spain claim.
Gomes belongs to a private investment group, Meriton Capital Limited, which bought his economic rights last June after paying £12m to Benfica.
The company let Gomes spend the second part of last season at the Portuguese side and loaned him to Valencia earlier this summer as Meriton Capital boss, Peter Lim, is in the process of buying the Spanish club.
Valencia-based newspaper Super Deporte claims that Van Gaal was looking for a creative midfielder to fill the gap left by Paul Scholes and earmarked the signing of the Portuguese star as a top priority for the summer.
However, after Lim rejected bids of £14.5m from both United and neighbours Manchester City, Old Trafford bosses turned their attention to former Athletic Bilbao midfielder Herrera, completing his signing for £29m.
Super Deporte claimed that Manchester City also had Gomes on Manuel Pellegrini's summer shopping list as a player for the future but Lim also turned down their offer as he wanted Gomes to play at Valencia.
The 21-year-old is considered one of the next big things to come out of the prolific Portuguese academy and, even though he is yet to make his full international debut, has been a regular at all youth levels.