Johannesburg: Lesbian Duduzile Zozo Murdered With Toilet Brush in 'Corrective Rape' Hate Crime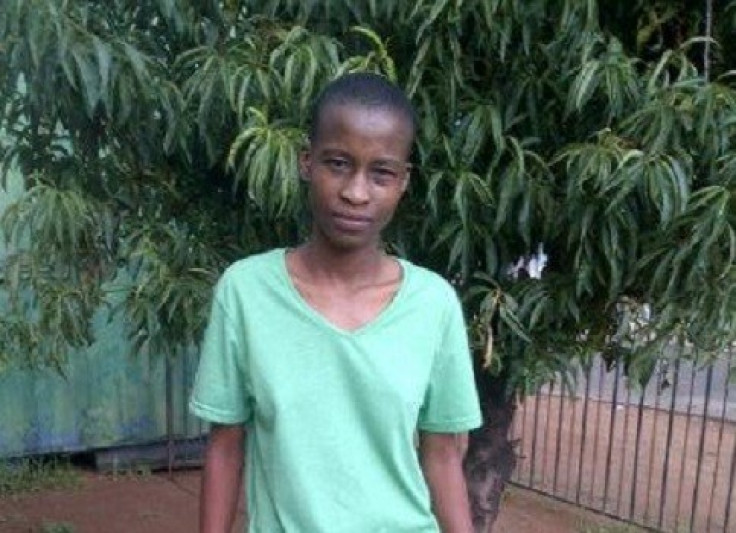 A woman in South Africa has been murdered with a toilet brush in what is believed to be a "corrective rape" because she was a lesbian.
Duduzile Zozo, 26, was found dead at the home she shared with her mother and three sisters last week. She had been raped before she was killed and was found with a toilet brush inside her.
Her family and friends say they believe she was targeted in a hate crime and raped because of her sexuality.
The murder took place last week and as of yet, no arrests have been made. The government and human rights groups have condemned the crime.
The Government said Zozo's death highlights the problem of violence against women in South Africa. Spokeswoman Phumla Williams said: "Violent acts such as this reinforce the existing social inequalities, based on gender and sexuality and cannot go unchallenged.
"This fundamental right enjoins South Africans not to discriminate against anyone on several grounds, including gender, sex, and sexual orientation."
Police in Ekurhuleni, near Johannesburg, where the attack took place, said they are working round the clock to find Zozo's killers.
"Our conscience should not allow us to sleep peacefully until the persons responsible for this despicable act are apprehended," chief superintendent Wilfred Kgasago said.
The South African National Aids Council Men's sector said there are many cases where gay and lesbian people are killed but their deaths often go unreported.
Men behaving like animals
Mbulelo Dyasi, secretary of the group, told the South African Broadcasting Corporation: "We are disappointed by South African men. We do not understand why men are still behaving like animals.
"We are so disappointed as the Men's sector because we are doing our level best in making sure that women and girl children are protected in our society. We will make sure that we do our level best to address that because we are so embarrassed."
Mamphela Ramphele, leader of the South African political party Agang SA, said: "This is another sad example of the sexual violence and hate crimes that South African women are subjected to every day.
"Equality is what the struggle for freedom was about. We wanted to live in a country where people are treated equally regardless of who they are. Equality has to be at the heart of every policy. Discrimination is not allowed except as means to redress wrongs of the past. Discrimination on the basis of sexual orientation or belief is unacceptable.
"We fought in this country for the right to freedom of expression, including the expression of sexuality, freedom of association and freedom from abuse in any form or shape."
Following Zozo's murder, members of the lesbian community in Ekurhuleni protested against her death on the streets.
Activist Bianca Laban told the Independent Online: "What hurts is that it isn't the first time that one of us is killed, and we don't know what will happen after the burial. Gays and lesbians aren't safe and I can't run away from where I stay."
© Copyright IBTimes 2023. All rights reserved.