John Candy died twenty years ago at the age of 43. The comic actor who starred in Trains, Planes and Automobiles, Spaceballs and Uncle Buck was a beloved figure of screens big and small.
A larger than life character, he was best known playing loveable oafs with a heart of gold and turned in numerous top performances laden with memorable quotes.
Here are twenty facts about the actor.
He eventually became co-owner of the Toronto Argonauts – a hometown (Canadian) American football team - alongside Bruce McNall and Wayne Gretzky.
Was known for TV comedy show Second City TV (SCTV) based in Chicago. He starred in that alongside the like of Harold Ramis, Eugene Levy and Rick Moranis.
He turned down multiple offers to join renowned New York-based sketch series Saturday Night Live, citing his loyalty to the SCTV cast.
He appeared in ten films alongside Saturday Night Live alumni, more than any other non-SNL actor.
John's father Sidney died when he was five of a heart attack – the same affliction that killed him 39 years later.
He turned down the role of Louis Tully in Ghostbusters – a role that eventually went to Rick Moranis.
He also turned down the part of Wayne Szalinkski in Honey, I Shrunk The Kids – another role that went to Moranis. He did so because he believed his friend was better suited to the parts.
Candy, as well as many others who weren't cast or were cut from Ghostbusters, appeared in Ray Parker Jr's Ghostbusters music video. Bustin' made him feel good.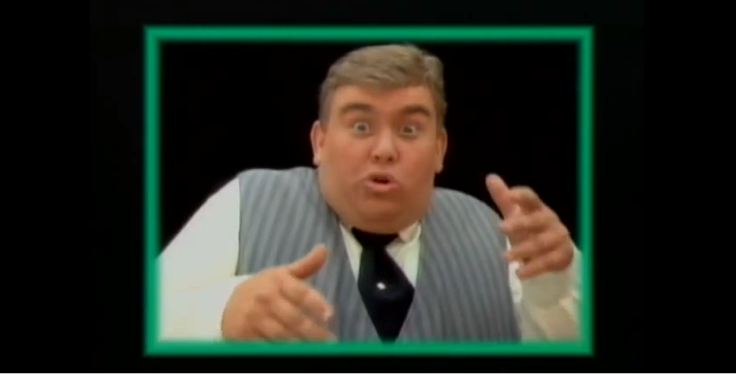 According to actress Maureen O'Hara, John called her shortly before he travelled to Mexico to tell her feared the trip because he felt "something bad is going to happen". He later died there while filming Wagons East.
He appeared in more films directed or produced by the legendary John Hughes than any other actor.
John Candy was a big Doctor Who fan.
In 2004 Steve Martin (who starred with Candy in Planes, Trains & Automobiles) said he moved in with the family of his co-star and friend shortly after his death to help them through the tough time. Martin was also going through a divorce at the time.
Dan Akroyd delivered the eulogy at his funeral.
He was inducted into the Canada's Walk of Fame in 1998.
In 2006 Candy was pictured on one of four 51¢ Canadian commemorative postage stamps honouring "Canadians in Hollywood".
Attended Super Bowl XXIII in 1989 and sat on the front row. An urban myth says that just before quarterback Joe Montana's game-winning drive for the San Francisco 49ers he pointed toward the actor and said to his teammate, "Hey, look over there. Isn't that John Candy?"
For most of his life he weighed over 300 pounds.
American rock band Ween dedicated their 1994 album Chocolate and Cheese to him.
He was interred at the Holy Cross Cemetery in Culver City, California.
Many of John Candy's friends say that he never had anything bad to say about anyone, and he was widely considered one of the most genuinely nice people in show business.