John Galliano Found Guilty of Anti-Semitic Insults but Avoids Jail Time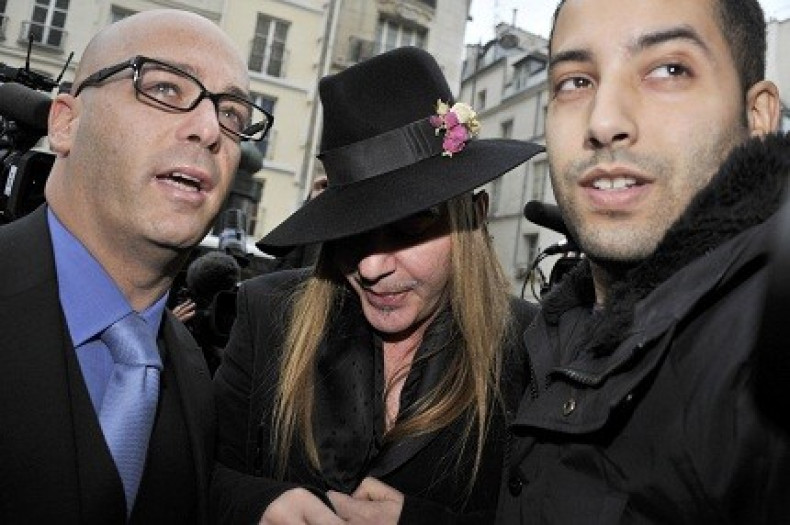 John Galliano has been found guilty of anti-Semitic insults after he admitted using anti-Semitic insults and racist language at a Paris restaurant.
The official charge is for "public insults based on origin, religious affiliation, race or ethnicity" said BBC News.
The British fashion designer has been given suspended fines totalling 6,000 euros (£4,250; $8,400).
Galliano apologised for his behaviour at a one-day trial in June, but did not attend the Palais de Justice in Paris to hear the verdict.
The designer who was consequently fired by the Dior fashion house over the affair blamed drug and alcohol addictions for his outburst at La Perle cafe in the Marais district of Paris.
During a day-long trial in June, he said he had been drinking champagne and taking valium pills 'like they were candy' on the day he accused 35-year-old Geraldine Bloch, a museum curator, of having a 'dirty Jewish face'.
Another woman soon came forward with similar claims about a separate incident in the same cafe. Days later, the British tabloid The Sun posted a video showing a visibly drunk Galliano insulting a fellow cafe client, slurring: "I love Hitler."
Galliano, a 50-year-old who was born Juan Carlos Galliano to a Spanish mother in the British Iberian enclave of Gibraltar said he had no recollection of the two events and denied being racist, he has undertaken treatment for his addictions, reported BBC News.
He told the court: "They are not views that I hold or believe in. I apologise for the sadness this whole affair has caused."
Prosecutors had asked for a fine of 10,000 euros ($14,000; £8,800) despite the maximum possible sentence for such an offence carrying six months in jail.
BBC new reported that the judges were convinced that this was a man who needed help rather than punishment.
In addition to the suspended fines, Mr Galliano was ordered him to pay a symbolic euro in damages to each of his victims and to five anti-racism groups who were also complainants. He will also pay legal costs for the plaintiffs.
A lawyer for Mr Galliano said after the ruling: "Mr Galliano is relieved. Relieved that these eight months are behind him. He is looking forward to a future with understanding and forgiveness, hopefully, and to put all of this behind him" reported the Mail Online.