John Lewis Christmas advert 2015: Who is Aurora, quirky singer covering Oasis song Half The World Away?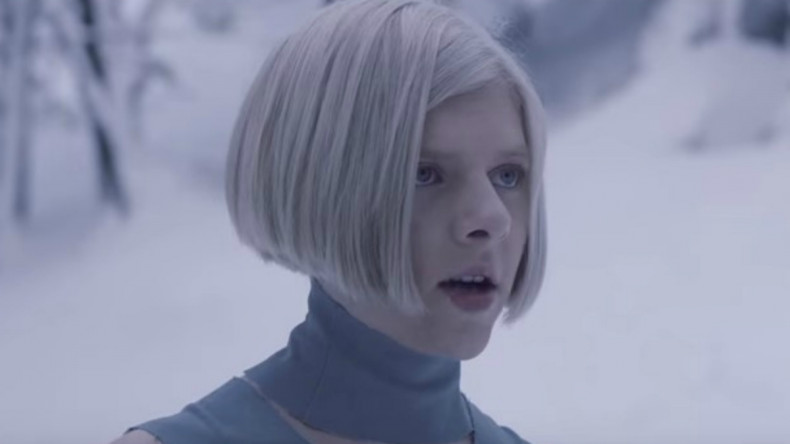 Ellie Goulding and Lily Allen are among the big-name singers to have recorded a song for the iconic John Lewis Christmas adverts in the past. So it came as a surprise when the department store drafted relatively unknown musician Aurora to do the honours for their 2015 #ManOnTheMoon campaign. Just who is the young star entrusted with such a huge responsibility?
Aurora Aksnes, who hails from Bergen in Norway, has covered Half The World Away, a song originally sung by Britpop icons Oasis. Risking the wrath of former band member Noel Gallagher, who wrote the song is a bold move for an up-and-coming singer at the tender age of 19 but it appears to have been well received so far.
At the age of 10, Aurora discovered her musical talent and began writing her own songs. However it was an encounter with a friend at school that kick-started her career. After hearing one of Aurora's songs, the schoolmate uploaded the track onto a Norwegian streaming site, where it was heard by label Made Management, who eventually signed the musician. It was a promising start for Aurora, who later switched labels and made Decca Records her new home.
Watch the John Lewis Christmas advert 2015:
Under Decca, Aurora released several singles including Awakening, Under Stars and Runaway with her debut EP, Running With The Wolves, dropping in April 2015. The EP garnered attention in the UK and single Runaway received airplay from various stations, including BBC Radio One and 6Music. In addition to featuring on the soundtrack for video game Fifa 2016, the song earned Aurora one particularly special fan. Katy Perry caught wind of the song, which she shared on Twitter and heaped praise on Aurora, writing: "Finally. New music that makes my heart a flutter. Check this 17 yr old angel."
Despite her young age, Aurora's songs possess the intense kind of emotion expected from someone twice her age, but it appears to be a trait she has carried since her childhood. The singer told Interview magazine in May 2015: "I'm very sensitive. I remember, as a kid at school, if someone in the classroom was sad or angry, it could have a great impact on me. I think I just watched the news once, as a nine-year-old, and had to write about it."
Aurora is set to release her debut album, Winter Bird, in 2016 and it will surely reap the benefits of exposure from the John Lewis advert. While the singer undoubtedly hopes for success, she is taking a humble attitude towards her first official release, admitting: "I think that, whatever happens, I'm just happy I've written those songs and I've made an album. That's really big for me, and I'm proud of that. But I hope that it can be of help, that people will find some therapy and joy in it."
Watch the music video for Aurora's single Runaway: