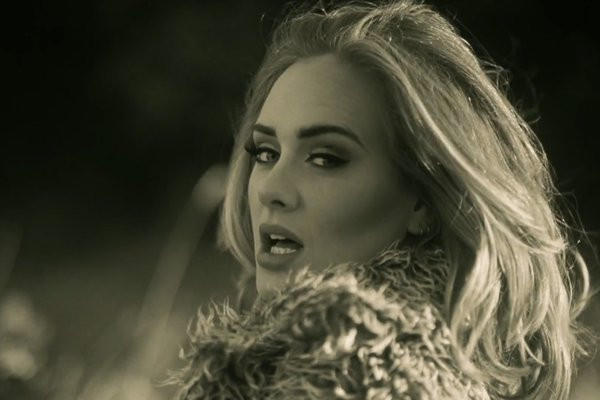 She has maintained a public silence for almost four years but Adele has unleashed all her innermost thoughts. The Hello singer has openly discussed everything from her relationship with partner Simon Konecki to writing her long-awaited third album, 25, and why she was disappointed after meeting her idol Damon Albarn.
Adele's new album, which has been executive produced by Rick Rubin, is set for release on 20 November and with it being the first time fans will have heard new music from the Grammy-winning singer since her second album, 21, dominated the charts, the world will be watching with bated breath.
The singer's interview with Rolling Stone is her first editorial in several years and IBTimes UK has rounded up the highlights:
On Hello being inspired by ex-boyfriend
Adele has smashed records with 25's lead single, Hello, with the track becoming the fastest-selling single of 2015 so far in the UK after topping the charts and the music video becoming Vevo's most-watched in 24 hours with more than 27.7 million views. Many have speculated that the track was written about the ex-boyfriend who inspired 21, but Adele said: "If I were still writing about him, that'd be terrible. Hello is as much about regrouping with myself, reconnecting with myself."
On living a private existence in between albums
After extensive promotion for 21, Adele stepped away from the public eye in 2012 but she insists she does not hate the spotlight. The singer explained: "My career's not my life. It's my hobby. People think I hate being famous. And I don't. I'm really frightened of it. I think it's really toxic, and I think it's really easy to be dragged into it."
On being a mother to son Angelo
In October 2012, Adele gave birth to her first child, Angelo. She said of motherhood: "I've been to every f*****g park, every shop, every supermarket you could ever imagine... But I think actually the pregnancy was perfect timing in the end.
"It might've seemed like the most ridiculous time to have a baby, but I was starting to get a bit afraid of everything. When I had [Angelo], it made everything all right, and I trusted everything because the world had given me this miracle, you know, so I became a bit of a hippie, an Earth mother."
On her relationship with boyfriend Simon Konecki
Little is known about Adele and Konecki's relationship but she insists they are happy together. The musician revealed: "[We're in a] very serious [relationship]. He's so supportive. And that takes a very big man, because I'm very successful at what I do. My last boyfriend was uncomfortable with how successful I was, and the fact that he had to share me with lots of people."
She added of the marriage reports: "I have said a million times I'm not married and everyone still says we are. But, yeah, we're still together. We haven't broken up. We've never broken up. We've been together. We just haven't felt the need to get married. We've got a kid together. I feel like that's a big enough commitment."
On meeting idol Damon Albarn
Adele enlisted the Blur singer to co-write songs for 25 but it was not a positive experience. She admitted: "It ended up being one of those 'don't meet your idol' moments. And the saddest thing was that I was such a big Blur fan growing up. But it was sad, and I regret hanging out with him...
"He said I was insecure, when I'm the least-insecure person I know. I was asking his opinion about my fears, about coming back with a child involved – because he has a child – and then he calls me insecure?"
On her new workout regime at the gym
The Someone Like You singer admitted: "I'm not, like, skipping to the f*****g gym. I don't enjoy it. I do like doing weights. I don't like looking in the mirror. Blood vessels burst on my face really easily, so I'm so conscious when I'm lifting weights not to let them burst in my face. And if I don't tour, you'll catch me back down at the Chinese!"
On her friendship group
She said of her admiration for Rihanna: "As 21 got bigger and bigger, I started getting back with all my old friends. I needed them big time... I wish my squad was all supermodels. We are, in our brains. I guess I have my own squad. It's not as interesting as some of the other squads that are around right now. But maybe Rihanna can be in my squad! That would be really cool. Oh, God. She's life itself, isn't she? I love her."