John McAfee slams Jamie Dimon's Bitcoin 'a fraud' tirade
Cybersecurity pioneer believes bitcoin will spike to a value of $500,000 by 2020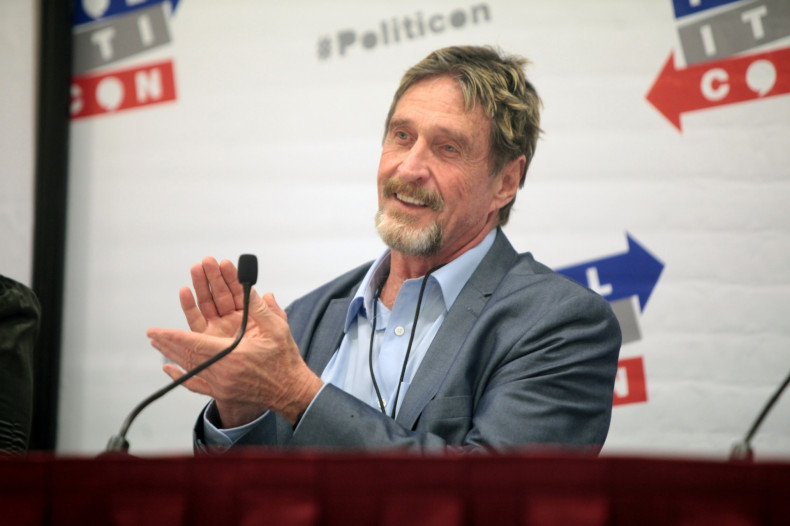 Cybersecurity pioneer John McAfee has spoken out against comments made this week (12 September) by JPMorgan CEO Jamie Dimon who claimed that bitcoin, the popular cryptocurrency, is only useful to drug dealers, murderers and people living in North Korea.
Unsurprisingly McAfee, who currently designs cryptocurrency and cybersecurity products for MGT Capital Investments Inc., didn't agree with Dimon's assertions.
"You called bitcoin a fraud," McAfee responded in an interview with CNBC's 'Fast Money' show.
"I'm a bitcoin miner. We create the bitcoins. It costs over $1,000 per coin to create a bitcoin. What does it cost to create a US dollar? Which one is the fraud?"
Dimon, who has long been a critic of bitcoin, said during a New York financial conference this week that the digital cash was a "fraud" that "won't end well."

"The only good argument I've ever heard [...] is that if you were in Venezuela or Ecuador or North Korea [...] or if you were a drug dealer, a murderer, stuff like that, you are probably better off dealing in bitcoin than in US dollars," Dimon said, causing a stir.
McAfee hit back: "We have put massive amounts of super-computing power and electricity into creating these coins. Surely there's some value in that work we did to create the coin.
"The fact that bitcoin is consisently growing in its use and value has to say something.
"It will rise and fall and it is highly volatile, as all new technologies are, but it is certainly not a fraud."
McAfee said that despite its bad reputation criminal use of bitcoin on the dark web has now been overtaken by Monero, which is a more anonymous alternative. He reiterated the personal belief that bitcoin will spike to a value of $500,000 apiece within the next three years.

"If you look at the long term trend of bitcoin it has been consistently up," he said, adding that MGT is currently one of the largest mining companies in America today.
"Once you start using cryptocurrencies – whether its bitcoin or Monero or Litecoin it doesn't really matter – you see the facility, you see the ease-of-use," he said. "You see that without a central bank control the value of that currency depends upon the users of that currency.
"Why is bitcoin growing so fast? Because it's getting more users, more people are believing."
McAfee, who once ran to be a libertarian US presidential candidate, said that governments are now powerless to stop the rise of digital money, which largely shuns traditional banking.

"There will be government intervention," he said, because they "are going to start losing income tax revenues." He added that authorities "are going to panic and say this is against the law."
But he told CNBC: "They are going to have to face reality."
Dimon claimed even if bitcoin's value spiked to $100,000 it would still crash in time. "Governments look at it like a novelty," he said. "Wait until someone gets hurt – they will close it down."