John McAfee's cyber firm to boost bitcoin mining operation with new $2.4m investment
MGT has reportedly mined 1,000 bitcoins since September 2016.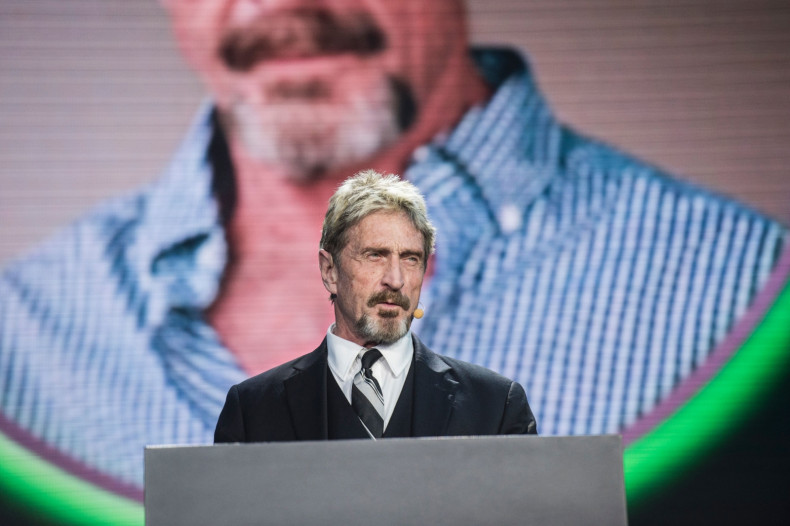 MGT Capital Investments Inc., where US anti-virus pioneer John McAfee currently works as 'chief cybersecurity visionary', this week (Wednesday 23 August) announced the completion of a hefty investment deal worth $2.4m to help bolster its bitcoin mining operation.
The fresh financing for MGT came as a result of a 10% convertible note issued to UAHC Ventures LLC - a subsidiary of a publicly traded entity called United American Healthcare Corp. MGT has now issued UAHC with a warrant to purchase shares of MGT's common stock.
"The note is self-amortising with a maximum repayment of $160,000 (£124,880) per month," MGT Capital Investments said in a release to shareholders.
Stephen Schaeffer, president of MGT's cryptocurrency division, commented on the deal, claiming it was "further evidence of our commitment to being the leading miner in the North America.
"We are currently constructing our third location in Washington State, and plan to deploy new mining rigs in this facility in early October 2017," he added.
John Fife, the chief executive officer (CEO) of UAHC Ventures, said: "We've identified MGT Capital Investments as a leader in bitcoin mining.
"Today we see bitcoin and related-mining activities as a promising and fast-growing segment of the digital currency sector. We will further explore potential value-adding opportunities in the digital currency space, as they present themselves".
On 17 August, MGT revealed that it had recently "passed a milestone" of having mined 1,000 bitcoins since it began operations in September 2016.
The company continues to push both its enterprise network-monitoring system "Sentinel" and a so-called Privacy Phone – which now has a tentative release window of February 2018.
It recently emerged that McAfee was changing job titles within the company, going from leading the entire business as CEO to instead have a greater focus on product design.
In an interview with IBTimes UK last year, he said that cryptocurrency will be the future of finance.
"I don't know if it will be bitcoin or multiples [of different currencies] but there will be a cryptocurrency standard for the world whether governments like it or not," he stated.
"There will have to be some other mode of collecting taxes, whether it's a tariff on the use of national parks or the use of the roads – I don't have a clue – that's the government's problem and not mine. But it's coming and it will change the culture of this world."
In a recent column for IBTimes UK, he wrote about why the word 'bubble' cannot be applied to bitcoin, which remains one of most popular forms of digital currencies today.