John McEnroe compares Novak Djokovic struggles to adulterous Tiger Woods
BBC pundit alleges that "issues with his wife" have led to Djokovic's downturn in form.
Serbian has lost his world number one ranking as well his US Open, Australian Open and French Open titles.
Novak Djokovic's problems have been compared to those suffered by Tiger Woods in a sensational outburst by John McEnroe. The Serbian has lost his world number one ranking and suffered a series of unexplained and damaging defeats during the last 12 months since completing the career grand slam.
The 30-year-old admitted last year that 'private issues' were affecting his form but he has been unable to arrest a decline that has seen him relinquish his US Open, Australian Open and French Open crowns. Failure to defend his Roland Garros title saw him drop out of the world's top three ahead of Wimbledon, where he is the number two seed and a three-time former champion. He began his campaign with a routine victory over Martin Klizan, who retired after 40 minutes of their round one match.
Djokovic's attempts to rediscover his best form led to him parting ways with coach Boris Becker at the turn of the year before dismissing his entire backroom team including Marian Vajda, with whom he had worked since he was 19. Andre Agassi and Croatian Mario Ancic are now assisting the 12-time major champion, but McEnroe believes Djokovic's mental state is behind his shortcomings.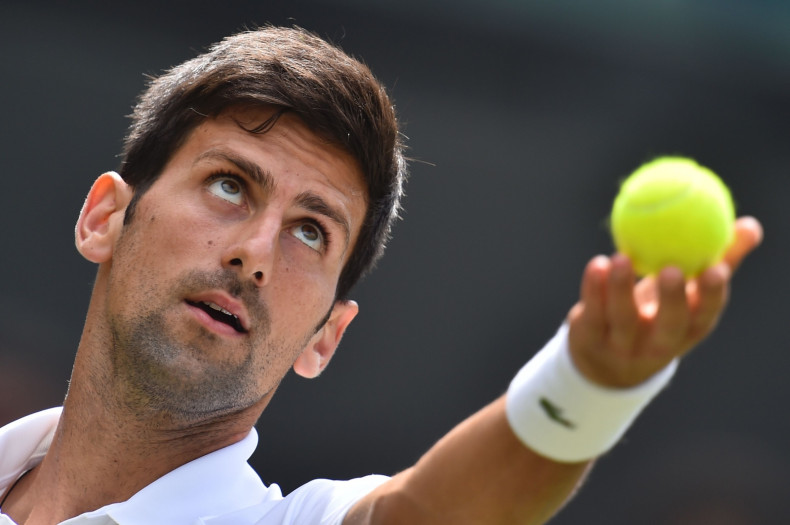 "There is inevitably going to be a let-down," McEnroe, 58, told the BBC of Djokovic, whose wife Jelena is currently pregnant with their second child. "It is surprising that with Novak we didn't think there would be. Particularly when he started talking about he had some off-court issues with the family – that is going to throw you.
"In a one-on-one game you've got no-one to fill in for you for a little bit. You're out there by yourself and if you're distracted you're not the same player. The person that comes to mind with Novak is not a tennis player, but a golfer Tiger Woods.
"When he had the issues with his wife he seemed to go completely off the rails and has never even been close to being the same player. We starting to say 'is this possible with him?' I think the difference is the age but also the health; this is not a physical thing it is more a mental thing. There are definitely some issues."
Fourteen-time major champion Woods has seen a spate of personal problems lead to his rapid fall from grace in a sport he dominated for over a decade. In 2009, Woods was involved in a car crash that triggered reports of a string of extra-marital affairs.
He divorced then-wife Elin Nordegren the following year, and though he briefly returned to world number one he has yet to recapture his very best form amid a string of back surgeries.