John Mills: Labour donor calls pro-EU campaigners 'extremists' after Alan Johnson jibe
A top Labour donor has hit back at Alan Johnson's claim that Brexit backers are "extremists" by using the same jibe against pro-EU campaigners. John Mills, millionaire businessman behind home-shopping giant JML and co-founder of the Labour Leave group, launched the attack in an interview with IBTimes UK.
"If anybody [is an] extremist, it's the very, very Europhile people who don't seem to see anything wrong with the EU at all," Mills argued. "I thought the Labour Party would have been much more sensible to have had a constructive, but definite reform programme for the EU."
The businessman, who quit Vote Leave campaign in April, also admitted it was a "bit of a problem" to have mostly Conservative MPs, including Boris Johnson and Michael Gove, making the Brexit case.
"Inevitably, left-leaning people are a bit put off by Conservative heavyweights weighing in. But the same thing applies on the other side," Mills said.
However, he stressed that the group had made a "substantial effort" to make its campaign cross-party and pointed to the involvement of Vote Leave chair Gisela Stuart, other Labour MPs such as Graham Stringer and Frank Field as well as former Social Democratic Party leader Lord David Owen.
The home shopping entrepreneur said he created Labour Leave because he was concerned Labour Eurosceptics would not have a "distinctive voice" in the run-up to the 23 June ballot. "Lots of trade unionists and Labour party people feel much more comfortable with a Labour organisation than they do that's cross-party," Mills said.
But Labour MPs backing a Brexit are in a small minority and the major trade unions, such as Unite and Unison, are supporting the party's pro-EU stance.
Former acting leader Harriet Harman was the latest Labour heavyweight to warn of a 'leave' vote in a 13 May speech, arguing workers' rights could be eroded after a Brexit. "Strictly speaking that could happen. But would it actually happen? That's very unlikely," Mills said.
"If you look at the six major areas of workers' rights, five of them pre-dated the EU getting involved with them at all.
"There's a long history of protection of Labour being established in this country and I think any government would be extremely reluctant to roll back the number of weeks holiday people have per year.
"In general, it seems to me to be right for these sensitive and difficult political issues to be resolved by parliament, rather than one size fits all in Brussels."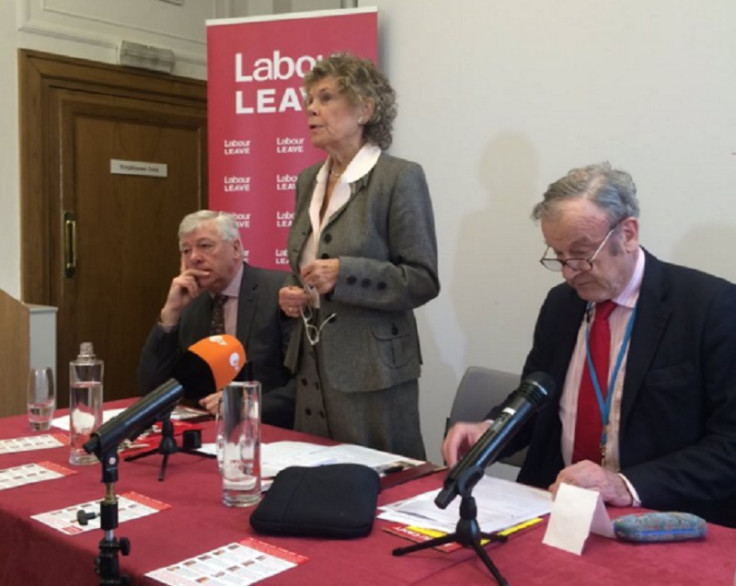 © Copyright IBTimes 2023. All rights reserved.