John Prescott urges Labour to 'stop the abuse' after party grandees attack Jeremy Corbyn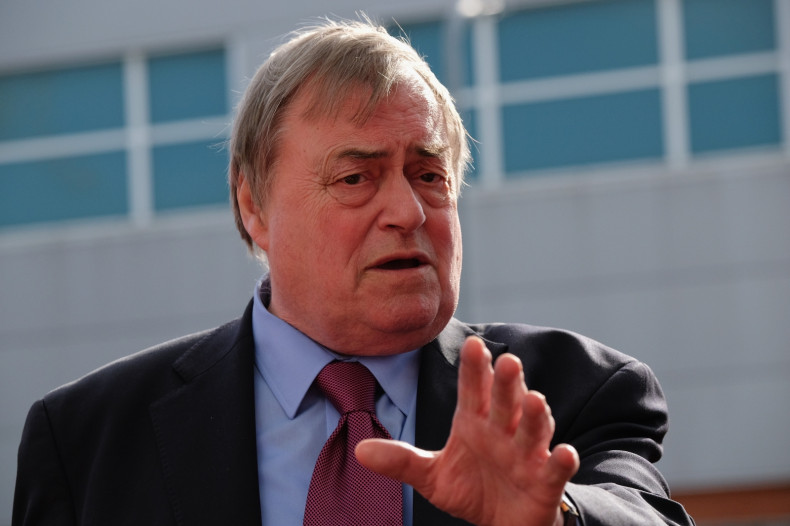 Lord John Prescott has urged Labour grandees to "stop the abuse" during the party's leadership election after a number high-profile personal attacks were launched against Jeremy Corbyn.
Prescott, who served as deputy prime minister between 1997 and 2007, took particular offence to Tony Blair's speech at the Progress think-tank yesterday (22 July).
The former prime minister had called on Corbyn supporters to "get a heart transplant", a line which "absolutely staggered" Prescott and one he described as a "term of abuse".
The 77-year-old also took a jab at John McTernan, the former Blair advisor who described the MPs who nominated Corbyn as "morons" to BBC's Newsnight. Prescott queried: "Who the hell is John McTernan?"
But the former Hull East MP, who often served as a peacemaker between Blair and Gordon Brown. also told the BBC's Radio 4 Today programme that the media are "making it look like it's an overwhelming run for Corbyn". Prescott praised Corbyn's personality, but questioned if he had any prime ministerial ambitions.
The election spat erupted after a poll put left-wing Corbyn 17 points ahead of the bookies' favourite Andy Burnham in the leadership race.
The YouGov survey, which questioned more than 1,000 Labour voters and was commissioned by The Times, put the socialist firebrand on 43%, Burnham on 26%, Yvette Cooper on 20% and Kendall on 11%.
John Mills, Labour's biggest individual donor, warned that a Corbyn victory would unleash Tory "dominance" of British politics.
The businessman, writing exclusively for IBTimes UK, said: "If he becomes Labour's leader, the party will clearly be vacating the political centre, where elections are won and lost, leaving the Conservatives in a dominant position to carry out their policies untrammelled by an effective opposition."
Labour will close their leadership ballot on 10 September and Ed Miliband's successor will be announced at a special conference.