Chelsea manager Roberto Di Matteo says John Terry's future as club captain will be revealed in due course.
The former England skipper accepted a four-match ban and a £220,000 fine for racially abusing Anton Ferdinand during a Premier League game between Queens Park Rangers and The Blues last October.
Terry was stripped of the international captaincy by The Football Association in February after the Crown Prosecution service brought charges again him for the incident, for which he was later found not guilty, and its rumoured Chelsea's internal action could include a similar sanction.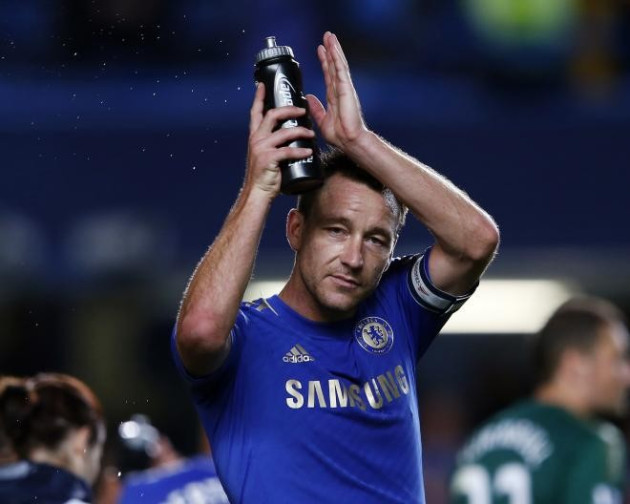 "It's a longstanding policy we have as a club and that's how we have always dealt with internal matters and disciplinary measures that we have taken against players and we'll continue to do so in the future," the Chelsea boss said.
"We appreciate that he has not appealed the ban and the fine, and that he has apologised publicly for the language he used, and we are supportive of that.
"He accepts that on that day he fell below his and the club's standards and for that he has received [a Football Association] ban and fine and is being punished by Chelsea for what he said."
'It has certainly put a little bit of a cloud over the image of the club. We've done many good things as well and it's a shame we cannot talk more about football which is our main priority.
While Terry is suspended for the next four games domestically, including the London derby against Tottenham Hotspur this weekend, the Premier League and League Cup double header against Manchester United and the game against Swansea City, the 31 year old will return for the first time since accepting the ban in the Champions League against Shakhtar Donetsk.
However, Di Matteo refused to confirm whether Terry would remain as skipper for the game, throwing doubt over his continued presence as the leading of Chelsea.
"You will have to wait and see," Di Matteo said.
"I understand not everyone will agree. That's not for us to discuss. We are taking action against our player and we feel it is appropriate action we have taken against him.
"Over the many years he has been here he has shown a lot of qualities.
"He is being punished for what he has said. We have all made mistakes in our life before."