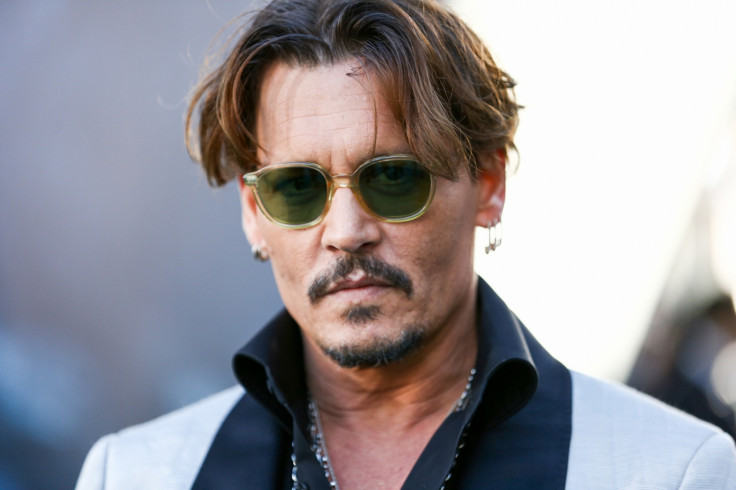 Johnny Depp may be a secret fan of Kim Kardashian and her famour reality TV family. Further details of the Pirates of the Caribbean actor's spending have been revealed in an ongoing lawsuit with his former financial advisors, and somehow the Kardashians have found themselves on his list of expenditures.
In January, Depp, 54, filed a hefty $25m (£19.2m) lawsuit against The Management Group and his ex advisor Joel Mandel, both of whom he accuses of financial negligence and fraud. The firm, who are counter-suing Depp, have amended their lawsuit which reveals new information on the actor's spending habits.
According to The Hollywood Reporter, Depp bought his 18-year-old daughter Lily-Rose a $7,000 (£5,300) Keeping Up With The Kardashians sofa, although it is not known whether the piece of furniture belonged to matriarch Kris Jenner or another family member whose houses are often shown in the E! series.
Other extravagant splurges include $17,000 on handbags and luggage from Prada in addition to more than $500,000 on storing his Hollywood collectibles in a warehouse.
The Management Group also claim that employees on Depp's private island in the Bahamas notched up around $1m in expenses after having to pay off a large balance when the actor halted payments on his bank card.
Elsewhere in the legal documents, the company's attorney Michael Kump says: "Depp would attempt to have the world believe that TMG acted improperly at the same time he is still employing these two individuals in important, high-level positions even after they supposedly took well over $7 million in unauthorised distributions. Of course, this is not the case and Depp knows it."

In a separate statement, Kump added: "Depp's exorbitant spending remains at the center of this case. The cross-complaint is being redacted because Depp is doing everything in his power to hide the identity of the friends and family to whom TMG supposedly distributed money without his authorisation. Depp knows how ridiculous he will look when these false allegations are publicly disclosed."
Depp hit back at The Management Group's latest claims, saying the allegations are "nothing more than another attempted character assassination". In a statement on behalf of the movie star, Depp's lawyer Adam Waldman added: "It is their latest desperate act, but it will not save the Mandels from the consequences that are coming in this fraud case."
In June, extracts of emails between Depp and Mandel revealed details of the actor's salaries from films like The Tourist and Pirates Of The Caribbean: On Stranger Tides.