Confidential emails reveal how Johnny Depp expected to earn $75m (£59.1m) from just three movies in 2009. The actor's salary was exposed in court documents filed in his $25m lawsuit against financial advisers at The Management Group.
In the 109-page document, Depp, 54, appears to have exchanged emails with his former business manager Joel Mandel, who asked the actor to cut back on his spending over the holiday season. Mandel sent an email on 6 December 2009 advising that Depp draw up a plan of how to pay his debts and "realistically" look at how his income and expenditures could get "back in balance".
The Hollywood star reportedly replied the following day: "I am doing my very best on holiday spending, but there is only so much i can do, as i need to give my kiddies and families as good a Christmas as possible, obviously within reason."
Depp then explained how he was due to start filming The Tourist with Angelina Jolie in February 2010, earning $20m.
After wrapping up the romantic drama, Depp would go straight into shooting the fourth Pirates Of Caribbean movie, On Stranger Tides, for which he would be paid $35m. He would then start working on Dark Shadows, which would rake in another $20m.
Depp told Mandel: "I hope that by the amount that will be coming in from work in the coming year and also from back end proceeds, will put everything straight."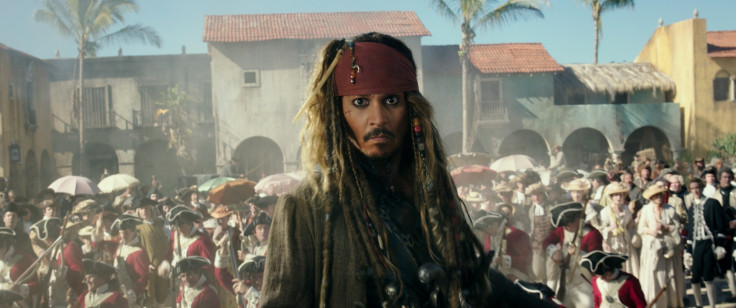 Later in the email, Depp appeared to be under pressure and wrote frantically: "What else can I do??? You want me to sell some art??? you want me to sell something else??? sure ... what???" ... I got bikes, cars, property, books, paintings, and some semblance of a soul left. Where would you like me to start???"
He explained that his troubling financial situation could not be helped as his last "proper paycheque" was for the 2009 crime drama Public Enemies, while starring in low-budget The Rum Diary alongside ex-wife Amber Heard, meant "there wasn't a whole lot of choice". Depp concluded the email with: "I will do my best, Joel."
Depp filed his lawsuit against The Management Group in January accusing the firm of fraud and financial negligence. However, they counter-sued, describing Depp as a "habitual liar" and claiming he did not listen to their advice.