The bloody impact of Syria's civil war on Jordan was brought into the spotlight once again on March 2 after the Jordanian military claimed to have broken up an Islamic State (Isis) cell in the northern city of Irbid. Seven militants were killed in a gun battle, the military said, thwarting a plot by Daesh to attack civilian targets.
Jordan was one of the first countries to join the US-led coalition against IS in late 2014 and a few months later one of its pilots, Muath al-Kasasbeh, was captured and burned alive by the terrorist group. The country has been spared the suicide bombings and other atrocities that have struck other nations such as Iraq and Lebanon, but its 400km porous border with Syria make a spill over of violence into the country a serious risk.
But like Lebanon and Turkey, Jordan has borne the brunt of the refugee crisis that Syria's brutal five year war has created, with some 600,000 Syrians now living in the country, 20% of them in a single sprawling refugee camp, Zaatari. The crisis has pushed Jordan's already weak economy to the brink, damaging its essential tourism industry and putting additional pressure on its scant resources of food, power and water.
Now critics in the Saudi media appear to have criticised Jordan for its reluctance to get involved in a more active campaign in Syria against Bashar al-Assad, with well-known Saudi columnist Jamal Khashoggi railing against unnamed Arab countries in January in a column titled: You are either with us or against us.
Jordan did not sever links with Assad even though it has been reported that the country is backing Islamist groups in the south of the country. King Abdullah appears to have taken a more pragmatic approach to the Syrian leader given his increased chances of staying in power after Russia intervened in Syria on his behalf.
The question remains, of course, whether Saudi Arabia and its allies such as the UAE and Turkey are actually considering deploying ground troops to Syria. Their hatred of Assad would mean that such a force would be likely to back the disparate Islamist militias that oppose both the Syrian leader and Isis, putting them in opposition to Iran and Russia and upping the stakes in what is already a sectarian proxy conflict.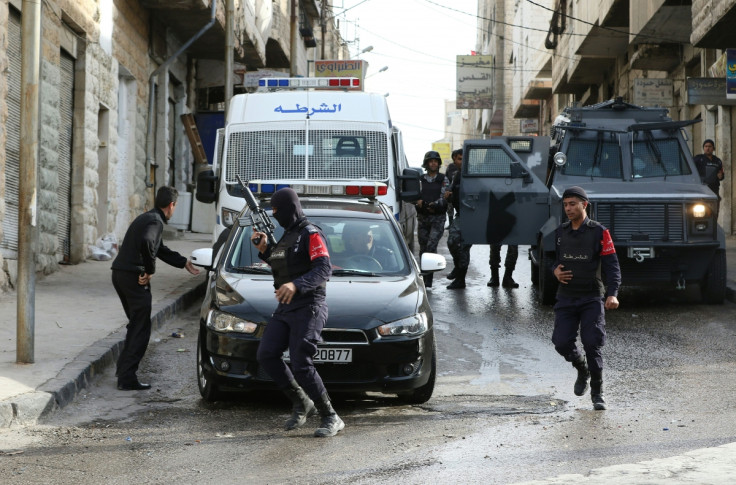 Jordan's geographical location makes pragmatism an essential part of its foreign policy – and its history goes some way to justifying it. Abdullah's father, King Hussein, was reluctantly persuaded by Egyptian leader Gamal Abdel Nasser to enter the war against in Israel in 1967 that resulted in it losing the entire West Bank and East Jerusalem, which Israel holds to this day.
In 1990, Hussein was criticised for refusing to join the multi-national coalition to push Saddam Hussein's Iraq out of Kuwait, while Abdullah warned against the US invasion of Iraq in 2002, arguing – correctly, as it would turn out – that unseating Saddam could plunge Iraq and the wider region into chaos. Jordan argued that a diplomatic solution was key to solving the issues with Saddam's regime in Iraq. It will likely push for the same with Assad.
But there is a domestic dimension to the conflict in Syria that there was not with Iraq. Assad's atrocities against Syria's Sunni population has shocked Jordan's mostly Sunni population, and support for Islamist militias in the country is strong. Abdullah and his father Hussein have always had to placate the Muslim Brotherhood and Islamist movement in Jordan, using both stick and carrot.
Many of foreign fighters that have returned to Jordan having fought in Syria have been jailed, and support for radical Muslim groups in cities such as Ma'an, Irbid and Zarqa – the home city of former al-Qaeda leader Aymenn al-Zarqawi – is a clear and present danger. Abdullah will be aware that just as big a threat as the conflict spilling over from Syria is that from fanatical forces at home.