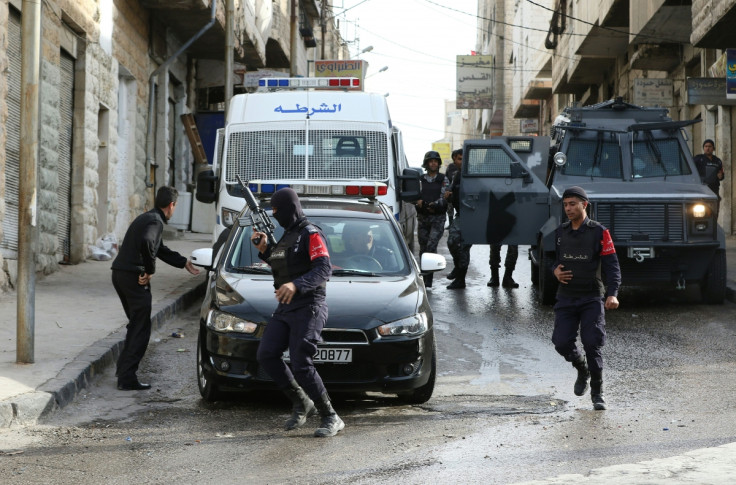 Jordanian authorities carried out a deadly raid against Islamic State (Isis) militants who allegedly planned bomb attacks on military forces and civilians. Seven IS (Daesh) jihadists and one Jordanian officer were killed in a gunfight that erupted as Jordanian special forces moved to arrest the extremist cell in its hideout in Irbid in a night operation.
Officers that stormed the three-story residential building in the centre of the northern city near the Syrian border were confronted by heavily-armed men wearing explosives belts. "I heard an exchange of fire and the sound of helicopters flying above our house," area resident Ahmed al-Jamrah told AP. "We couldn't sleep because of the shooting and the loud explosions."
Authorities in the Hashemite kingdom said the militants, who refused to surrender, planned to hit civilian and military targets to destabilizing national security. Jordan's intelligence service said another 13 jihadi suspects with ties to the cell were arrested in earlier raids in the city. Prime Minister Abdullah Ensour told lawmakers the operation was successful.
"[Extremists] are trying to reach our country which is stronger and more solid than they think," he said. Jordan is part of a US-led coalition carrying out airstrikes against IS in neighbouring Syria.