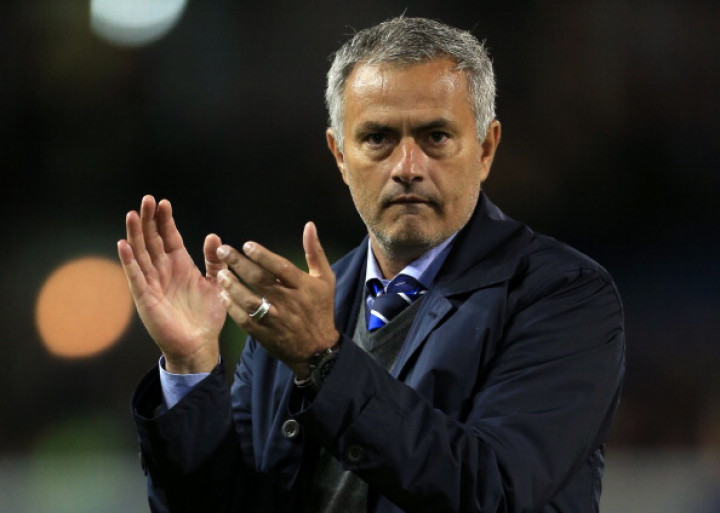 Chelsea manager Jose Mourinho believes former Blues star Frank Lampard can succeed him to become the new boss of the club.
Lampard now plays for title rivals Manchester City after being released by Chelsea during the summer following the expiry of his contract.
The England international joined City owned MLS club New York City FC, but moved to Manuel Pellegrini's team on a short-term deal and could start against his former club on Sunday.
However, Mourinho is sure that Lampard's status as a Chelsea legend is 'untouchable' and is sure that he will be welcomed back to the club, any time he wants to come back and be a part of the club again.
"I still believe that what this club proposed to him, which is to be back when he wants and to do what he wants - these were the words from Mr Abramovich - I think it's not in any danger," Mourinho said, as quoted in the Mirror.
"It's just a period of his career. We thought he was going to play for New York. He decided to play for City . It was just an option, and he had that right to do that.
"His place in Chelsea's history is untouchable. I think, in the future, nothing has been lost. He can be back one day, I think so. If he wants to be a manager, he could succeed me," the Blues boss explained.
However, Mourinho has admitted his shock at Lampard's move to Manchester, as he never expected him to move there. But he revealed that he respects the Englishman's decision.
"It's football. If you'd said that four or five years ago, I would have said it was strange," Mourinho said, as quoted on the Guardian
"Even a few months ago, when he signed for the New York team, I was not expecting this. But it was his decision. It's life. When he left for New York, I thought he was going there. But it's his life, his decision, and he has my respect for that," the Portuguese boss added.