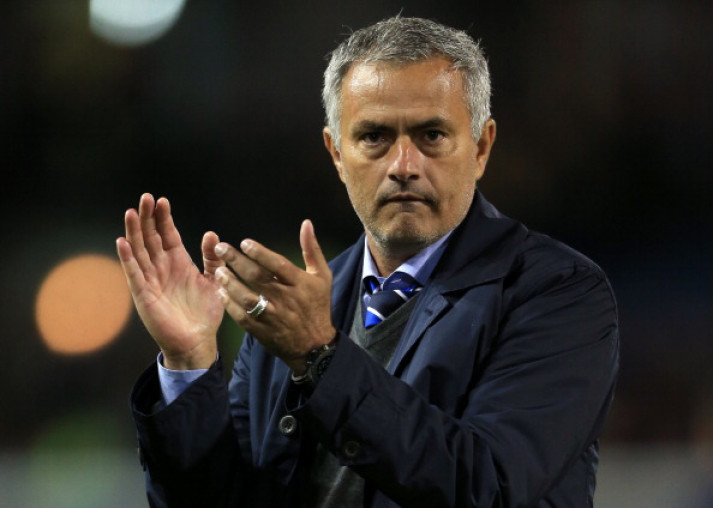 Chelsea manager Jose Mourinho has claimed captain John Terry "will go down in the history of the club" after the centre-back reached his 100th appearance in the Champions League during the 1-0 victory over Sporting Lisbon on Tuesday 30 September.
After being handed his Chelsea debut in 1998, the English international established himself in the first team in the 2000-01 campaign and has since become a crucial player for the Blues, winning the Champions League in 2012, as well as three Premier League titles and the Europa League in 2013.
Even though his future at Stamford Bridge was under scrutiny two seasons ago, Terry, 33, is back to his best, having started 34 Premier League games last season.
He signed a one-year contract with Chelsea last season and the centre-back has had a strong start to the current campaign, forging an impressive partnership with Gary Cahill in the Blues' backline.
Against Sporting, the ex-England international helped his side secure a clean sheet to put Chelsea at the top of Group G while reaching a century of Champions League appearances for the Blues.
"The club of 100 games in the Champions League is a restricted one. Only a very few have done it for the same club. He was probably not captain for all 100 but surely in at least 90 of them," Mourinho said, according to Chelsea's official website.
"He is a historic player and he will go down in the history of the club."
Even though Terry believes Chelsea could have secured a better result, he didn't hide his delight about his milestone.
"We had so many chances to kill it off, it was one of those nights when they just didn't go in but thankfully Matty got a great header in," Terry said.
"We lost our first group game last year and went on to win [the group], so that was in our mind, that we had to come here and win. We got it and it puts us top of our group and in control again."
Speaking about his feelings on reaching 100 Champions League matches, Terry added: "There are not many players who have achieved that so I am very proud."
"I feel great at the moment and I feel very honoured to get that far with Chelsea, having the success over the years, and also to maintain my performances and standards in a very good side."