New Chelsea boss José Mourinho has criticised Portugal international Cristiano Ronaldo, for refusing to accept criticism during the former's time at the Santiago Bernabeu.
The 50-year-old former Real Madrid boss was fired by the nine-time European champions, following a season without a major title. Mourinho's final term in the Spanish capital was marred by poor results on the pitch and escalating conflict off it, with reports of arguments and disagreements with key players like Ronaldo and club captains Iker Casillas and Sergio Ramos.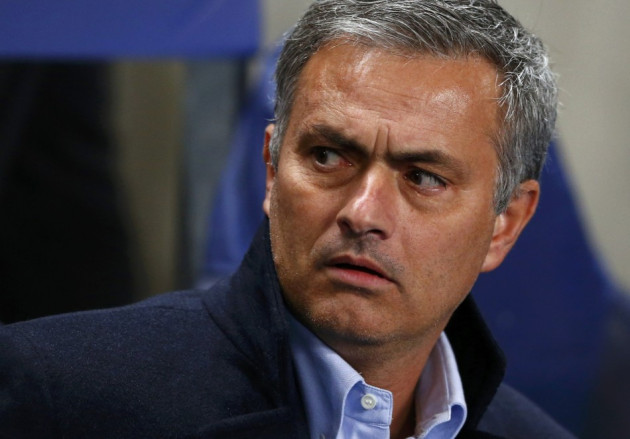 "I had only one problem with him, very simple, very basic, which was when a coach criticises a player from a tactical viewpoint trying to improve what in my view could have been improved," Mourinho explained, adding, "And at that moment he didn't take it very well because maybe he thinks he knows everything and the coach cannot help him to develop more."
Mourinho also revealed Madrid chiefs created "a fantastic situation" for his compatriot, to help him realise his full potential and propel the club towards more championships.
"Cristiano has had three fantastic seasons with me, I don't know if they were the best of his career because he had some fantastic moments with Manchester United. I think we created a fantastic situation for him tactically in which he could express all his potential and turn that into records and goals," Mourinho concluded.
Ronaldo's Future
Ronaldo's future in the Spanish capital remains uncertain. Club president Florentino Perez has repeatedly stressed the forward, who has two seasons left on his contract, will remain at the club. However, a report by the Metro claims he has rejected a three-year extension to his present deal.
Meanwhile, Alexey Smertin, who played for the Blues between 2003 and 2006, while Mourinho was in his first spell with the west London club, believes the return of the Special One could hasten a second Champions League title for the English team.
"His target will be to win this [Champions League] trophy. He is very strong psychologically. I was always sure we would win a game; the question was by how many. He asked us how many trophies we had won. Nobody answered. He responded: 'That is why I know we start winning from tomorrow," Smertin told BBC Radio 5 live.