Follow today's transfer news live as it happens here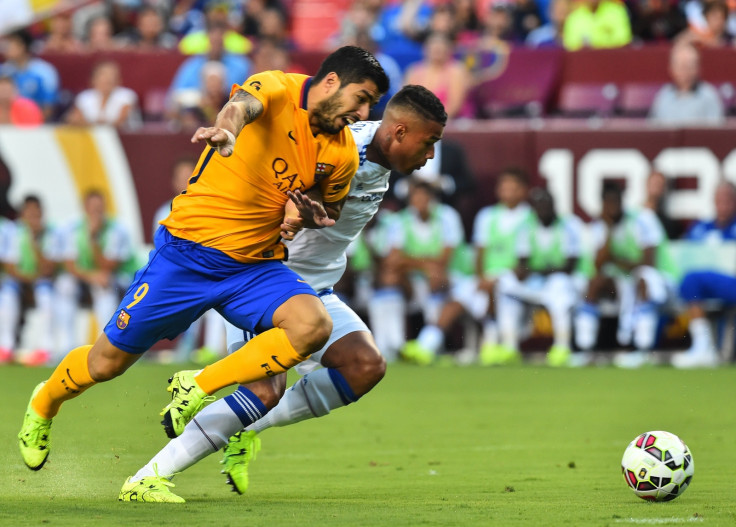 Chelsea manager Jose Mourinho has tipped Kurt Zouma, Ruben Loftus-Cheek and Kenedy to have a bright future at Stamford Bridge although suggesting the young trio are still not ready to "play every game" as a starters. The Portuguese boss criticized the individual performance of some players during the 2-1 defeat against Crystal Palace on Saturday 29 August but believes the three starlets seized their opportunity to "show their qualities".
Zouma, who replaced John Terry on the heart of the backline, already made an impressive impact during the last campaign after having joined the Blues in January 2014 for around £12m ($18m) – but remaining on loan at Saint-Etienne for the rest of that campaign. Kenedy, meanwhile, enjoyed his first official appearance since his £6.7m arrival from Fluminense after being introduced in the second half of the game alongside academy star midfielder Loftus-Cheek.
"This is about the young players working and coming in and using the opportunities they have to improve and show their qualities," Mourinho said to the club website. "I have beautiful young eggs in Kenedy, in Ruben and in Zouma. If you look at the game all of these young eggs did well. Zouma – great personality, great game. Kenedy changed the game and gave a different intensity and a different quality. Ruben was fine too.
"I'm not saying they are ready and they can be consistent and play every game. I am saying these young guys have good talent. Zouma with the experience of the last season has reached a fantastic level for a 20-year-old. Kenedy and Ruben, these kinds of boys, are players with very good talent."
Zouma, however, was left frustrated for failing to avoid Chelsea's second defeat in the first four Premier League games of the campaign. The French starlet hopes his side will learn from the mistakes to put behind him the setback ahead of the next visit to Everton just after the international break.
"We are very disappointed with the result,' the centre-back admitted. "The target was to win the game to confirm the win last week. Crystal Palace played well and we congratulate them, but we have to think about the next game now.
"I'm a defender so I'm very disappointed and very sad for that. We have to speak to each other and be really concentrated in games and in training as well. We have a strong team and we have to show that on the pitch. We can only think about winning the next game and starting to get clean sheets. I hope we will be back stronger in two weeks."