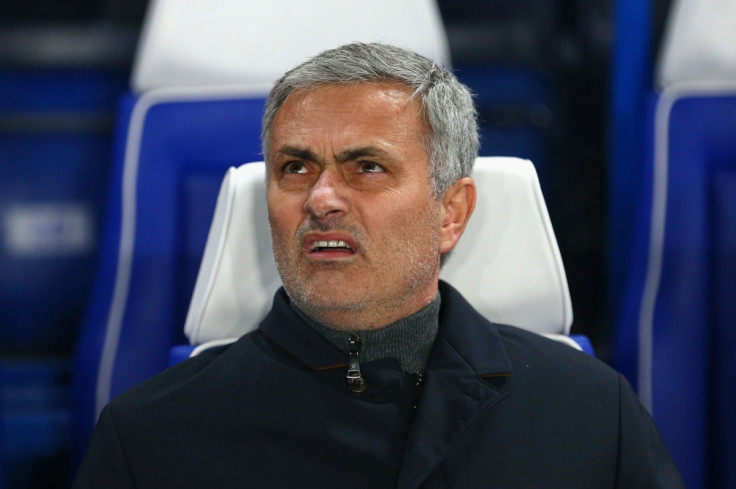 Weeks of speculation finally came to an end at Chelsea's Cobham training ground today (17 December) as Jose Mourinho was relieved of his duties as manager of the Premier League champions. Roman Abramovich wielded the axe after nine league losses so far this season left them in 16th place, just one point off the relegation zone.
One of football's most decorated managers – Mourinho has won eight league titles in four countries and twice lifted the Champions League – the Portuguese tactician practically wrote journalists' headlines for them with comments he made during interviews.
IBTimes UK looks back at some of the Special One's most memorable quotes.
On his credentials
"Please do not call me arrogant because what I say is true. I'm European champion, I'm not one out of the bottle, I think I'm a special one."
On taking the Chelsea job:
"If I wanted to have an easy job I would have stayed at Porto. Beautiful blue chair, the UEFA Champions League trophy, God and, after God, me."
On his rivalry with former Barcelona manager Frank Rijkaard:
"My history as a manager cannot be compared with Frank Rijkaard's history. He has zero trophies and I have a lot of them."
On drinking wine with Sir Alex Ferguson
"After the game on Wednesday we were together in my office and we spoke and drank wine. Unfortunately it was a very bad bottle of wine and he was complaining, so when we go to Old Trafford for the second leg, on my birthday, I will take a beautiful bottle of Portuguese wine."
On eggs
"Omelettes, eggs. No eggs, no omelettes. And it depends on the quality of the eggs in the supermarket. They are class one, two or three and some are more expensive than others and some give you better omelettes. When the class one eggs are not available you have a problem."
On successor Rafael Benitez winning the Club World Cup with Inter Milan
"I thought he was going to thank me for the title I gave him. Inter fans would tell you how they really feel about it."
On young players
"Young players are a little bit like melons. Only when you open and taste the melon are you 100% sure that the melon is good."
On Newcastle's delaying tactics
"You may as well put a cow in the middle of the pitch, walking. And then stop the game because a cow is on the pitch."
On Barcelona's association with Unicef
"I don't know if it is the Unicef sponsorship or if it is because they are nice guys. I don't understand."