Star Wars: The Force Awakens spoilers troll uses Jose Mourinho sacking at Chelsea to ruin movie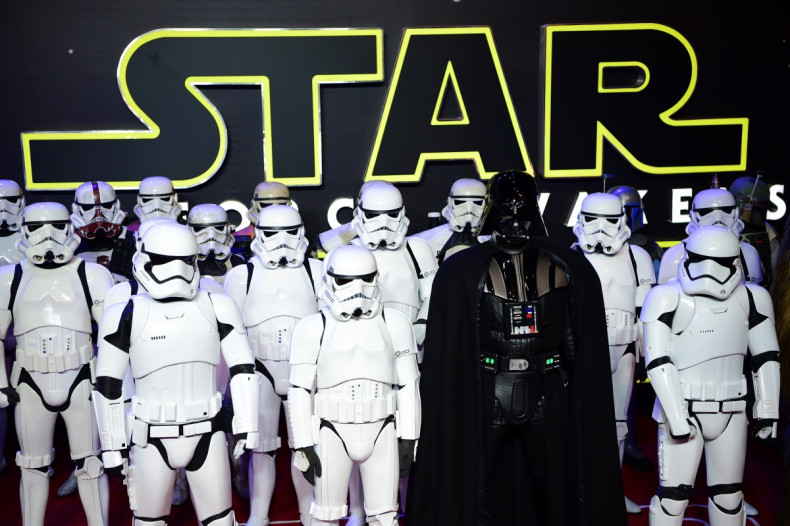 Football fans who had been dodging Star Wars: The Force Awakens spoilers were blindsided on Thursday (17 December) afternoon, when a rogue troll used the BBC Sport Twitter page to ruin their experience.
Those who are yet to watch the latest instalment of the sci-fi franchise were caught off-guard after a user with the handle @bradcuhz posted a major character death in response to a tweet about the departure of Chelsea manager Jose Mourinho.
The problem is that any fan who clicked on the BBC Sport tweet got more than just football news, as the spoiler was the first response to it. As nearly five million people follow the BBCSport Twitter account, this is a spoiled movie experience for a lot of people. Scroll down to the bottom of the article for the spoiler.
Star Wars: Episode VII – The Force Awakens was released in the UK on 17 December in the UK and comes to the US on 18 December. Unfortunately, if you're a football fan, it might not be worth the trip any more.
Jose Mourinho was fired as Chelsea manager after a catastrophic season for the West London club, in which they went from last season's champions to battling relegation in just six months. Mourinho's last game in charge was a 2-1 loss to Leicester City on Monday.
DO NOT CLICK THIS IMAGE IF YOU DO NOT WANT STAR WARS: THE FORCE AWAKENS SPOILERS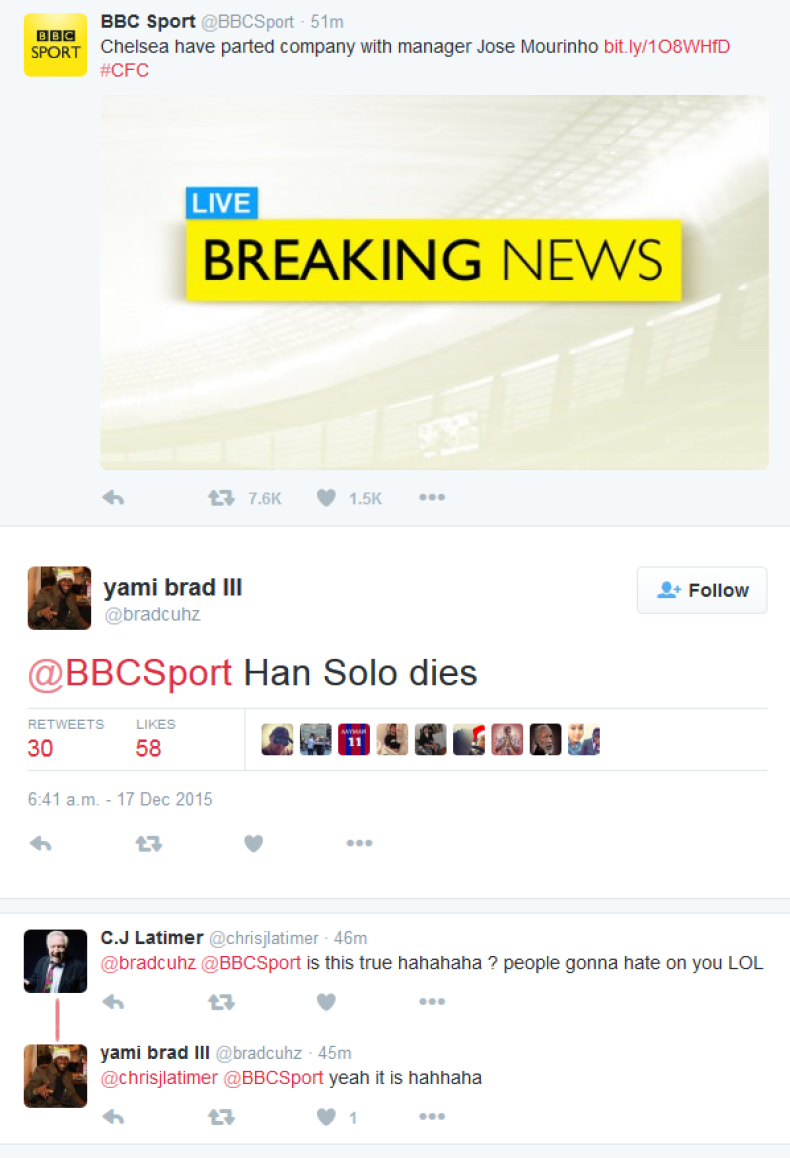 For more entertainment news follow A-List on Twitter @Alistinsider