Manchester United manager Jose Mourinho could hand Axel Tuanzebe his senior debut this season, with the departures of Morgan Schneiderlin and Memphis Depay freeing up space in his first-team squad.
One of the first youngsters name-checked by Mourinho following his arrival at the club, Tuanzebe currently captains United's Under-23 side at just 19. The composed centre-half has comfortably looked a level above reserve football this term and his progress has not gone unnoticed by the former Chelsea boss and his staff.
Democratic Republic of Congo-born Tuanzebe has trained with the first-team this week ahead of the club's EFL Cup semi-final second leg meeting with Hull City and Sunday's FA Cup fourth round clash with Wigan Athletic.
Following Schneiderlin and Depay's respective permanent transfers to Everton and Lyon and with January additions unlikely, Mourinho plans to look to the club's youth ranks to fill out his squad for the remainder of the season. Tuanzebe appears to be at the top of his list.
When asked if Tuanzebe might be involved in the coming weeks, Mourinho told MUTV: "He can. We lost Morgan Schneiderlin and Memphis Depay, two players who didn't play many minutes or many matches for us. They were two players from the squad, so we need numbers and probably Axel is one of the boys that is in the academy who is more close to playing with us.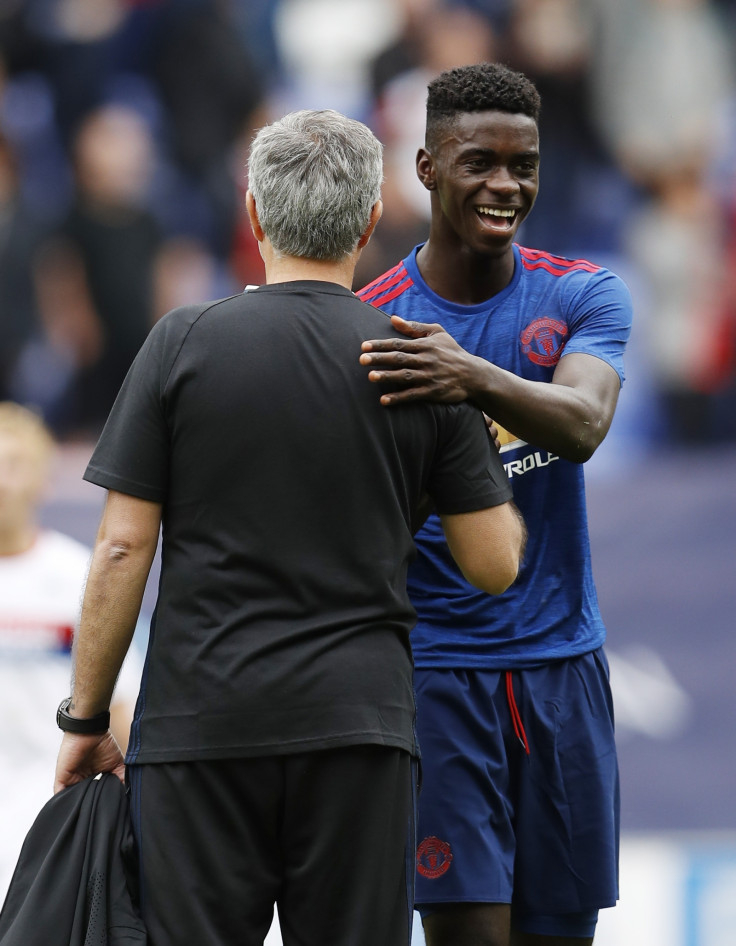 "So we have brought him up to give him more experience, to make the first-team more natural for him in case we need him to play in the upcoming matches and month, so he can be more adapted to us."
United pocketed healthy transfer fees for Schneiderlin and Depay – £24m and £16m respectively – but a late foray into the transfer market seem unlikely.
"For some positions, we are comfortable in numbers. We have lots of matches to play in the cups and we have an accumulation of fixtures in April and May," Mourinho told reporters last Friday. "Probably with some positions, we are going to have problems as we don't have so many options but, in injury terms, we are very successful."