Manchester United are improving under Jose Mourinho and are "unfortunate" not to be challenging Chelsea for the Premier League title, Sir Alex Ferguson has said.
Speaking to the BBC, the former Red Devils manager said Mourinho had settled down at United after a difficult start and was starting to get the results the club needed to get back to the top.
He claimed United were unlucky to be sixth on the league table despite going 17 games unbeaten in all competitions – the club's longest such run since his own reign as manager.
Ferguson, 75, who retired from management in 2013 after 26 years at the helm at Old Trafford, is now a member of United's board of directors.
"I think he has done a great job," Ferguson told the BBC when asked about Mourinho.
"You can see he has got to grips with the club. The team is playing really well and he has been very unlucky. He has had six 1-1 draws and in every game he has battered the opposition.
"If they hadn't had all these draws, they would be there challenging Chelsea. That is the unfortunate part but he is going to have to live with that."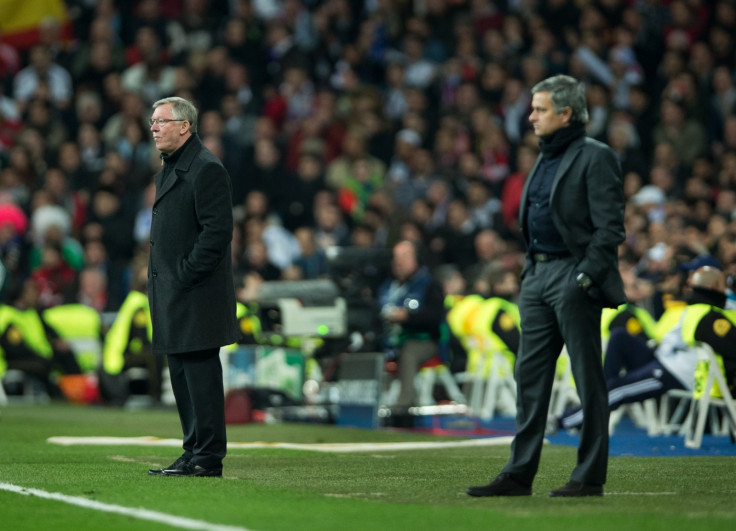 Ferguson pointed out that Mourinho was beginning to restore the ethos United had during his own reign by putting together a squad that wants to win every single match.
"I think Jose is finding solutions now. There was a period earlier in the season when he wasn't getting the decisions and his emotions boiled over. You see him now – he is calm and in control," the legendary Scot said.
"That is the obvious observation I am making of the team now. The team is mirroring its manager.
"On Saturday at Stoke, they played to the last kick of the ball. They never gave in and got their rewards to take something from the game with that great [Wayne] Rooney goal.
"And did you see what he did? Ran to the halfway line. No celebration. Pointed to the ball as if to say 'get it, we are going to win this'. That is exactly the spirit Jose has created," he stressed.