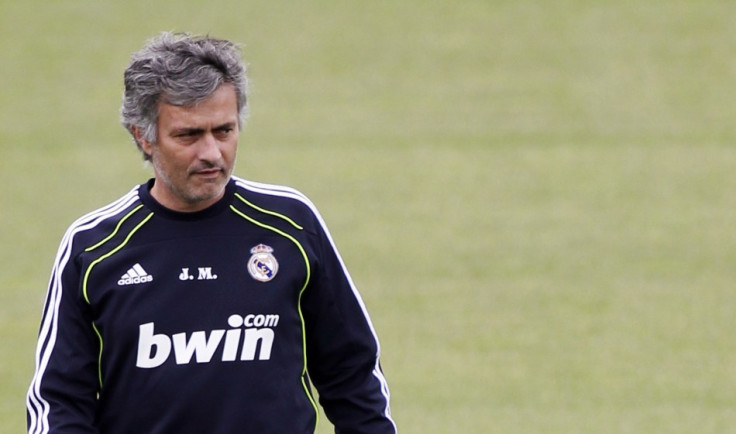 Manchester United's manager is reported to have told United executives that Jose Mourinho should replace him when he decides to retire.
The Manchester United manager is said to have told executives that the Real Madrid manager is the man to replace him when he retires telling them that they should not worry about Mourinho's disciplinary record, just his record of success in England, Italy and Spain.
Sir Alex Ferguson may be far from retiring, but knows that he must now begin to consider the candidate he will pick to replace him, knowing full well that his voice will carry much weight in the Manchester United board room. Jose Mourinho is also said to want Sir Alex Ferguson's approval before putting his name in the ring for the job.
The Real Madrid manager, who managed Porto, Chelsea and Inter Milan against Sir Alex, is said to make the Manchester United hierarchy nervous with his behaviour that has become far more aggressive since his move to Real Madrid. Manchester United want to protect their image across the world and there are suggestions that after Jose Mourinho poked Barcelona number two Tito Vilanova in the eyes last month, he threw away all chances of landing his dream job. However Ferguson believes the Portuguese tactician must be considered.
"Alex and Jose are close - Alex will do what he can to get him the United job. Jose has had many problems at Real Madrid but Alex understands that is largely to do with his nationality," the Daily Mail reports a source close to the managers said.
'It is different in England - when Jose left, it was massive news and the Chelsea players felt it was like a bereavement," the unnamed source said.
A 2010 Busby Way poll said that 78 per cent of Manchester United fans polled want Jose Mourinho to success Sir Alex Ferguson and Rio Ferdinand has also thrown his weight behind the Real Madrid manager saying that Mourinho is the only man "big enough" to fill the shoes that will be left by Sir Alex.