José Mourinho warns Chelsea against sacking the club best ever manager after Southampton defeat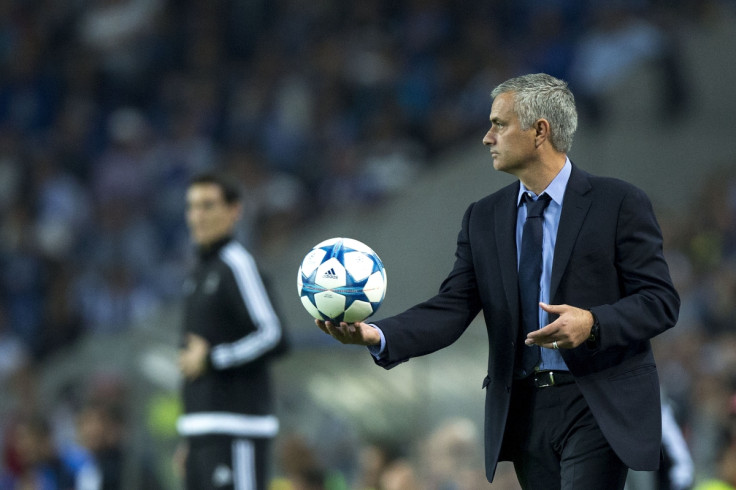 José Mourinho has warned club owner Roman Abramovich that should he decided to sack him he would be sacking "the best manager they ever have had". Speaking after the 3-1 defeat against Southampton on Saturday 3 October, the Portuguese boss has admitted that the club hopes to win the Premier League are almost over, but he will not run away.
The Blues are 10 points away leaders Manchester City after having secured just eight points from the first eight games of the campaign. But when asked by Sky Sports in an after-game interview whether his position is under pressure he said: "If they sack me, they sack the best manager this club has had."
"This is a crucial moment in the history of this club. I know what people are thinking, but it is not happening," he said. "I am not running away. I don't run away from my responsibilities. If the club wants to sack me, they have to sack me. To be champions is obviously very difficult because of the distance [to the top], but I am more than convinced we will finish in top four."
Later in the press conference Mourinho insisted that there is no way of him leaving the club as he loves the club and is convinces is the best manager to overcome the crisis.
"No way I resign. No way. Why? Because Chelsea cannot have a better manager than me. There are many managers in the world that belong to my level, but no better. So no chance I run away," he said.
"Why? For two reasons. One: because I have my professional pride and I know I'm very good at my job. Secondly because I like this club very much. If that's not the case it could be different, but in the accumulation of both situations I want the best for my club and the best for my club is for me to stay, so I stay."
Mourinho renewed his contract at Stamford Bridge earlier this season after saying he was going to be at the club as long as the board him to be on charge of the team. And, despite the current situation, he said that nothing has changed.
"When we were champions last season I said I was going to stay until the owner and the board wanted me to leave. No club can persuade me to leave; no financial offer can persuade me to leave. I'm going to stay until the day the owner and or the board say. José, it's enough," he said. "I said that when I was a champion and I say that now when I am 16th in the table. No chance I resign. That is completely clear."
Mourinho is aware that many managers in recent seasons has lost his job at Chelsea in similar situations. However, he tells the board to change their procedure and keep trusting in him to overcome the situation.
"I know that you know the history of this club, and you know every time the results were not good there was a change of manager, but when I was contacted to come back, I was told 'we have had so many managers and we know you are the best'," he said. "I think it's time for the club to act in a different way, to mark a position: a position of stability, a position of trust. Three months ago we were all together on the bus with the cups. It's time for us all to be together now at the bottom of the league."
© Copyright IBTimes 2023. All rights reserved.