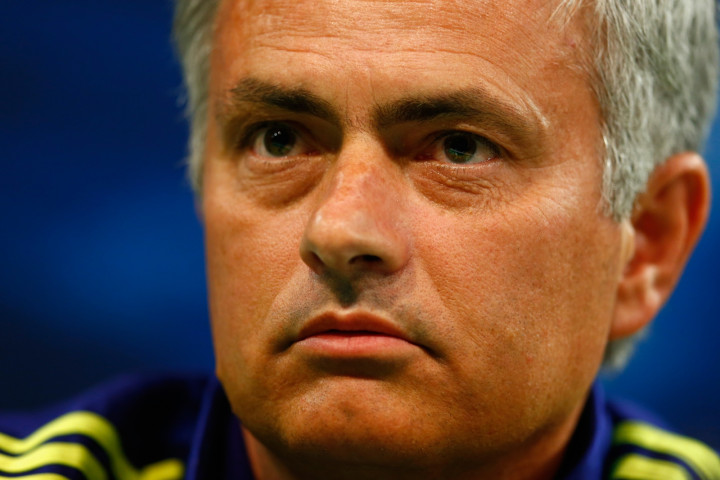 Jose Mourinho's insatiable appetite to win is among the secrets behind his reputation as one of the finest managers in Europe, his most experienced player has revealed.
The Chelsea boss has won 20 major honours in his managerial career and is one of only four coaches to have claimed league titles in four different countries.
He is now chasing history with the Blues as he attempts to win the Champions League with a third different club this season.
Though having worked under the likes of Louis van Gaal and Sir Bobby Robson during his spell as a translator at Barcelona, the secret of Mourinho's unparalleled success has always lurked behind his unflappable exterior.
But Chelsea goalkeeper Mark Schwarzer has attempted to disclose the secrets behind Mourinho's success, revealing his high standards and unrivalled desire to win are the foundations to his achievements.
"I can only speak from my experience and that is that he has this burning desire to be successful the minute he walks on the training ground or the minute he walks in the changing room," said Schwarzer, speaking at the Leaders Sport Business Summit at Stamford Bridge.
"Everything that he demands us to do he demands it is done at a 100% and at the best of your ability and he'll let you know if you're not or if he believes it should be done in another way.
"You look at the type of players we have in the changing room and these are guys who are accustomed to winning things all of the time.
"It begins from the manager and from the club; what their philosophy is what the mentality of that club is. I remember I noticed it straight away when I arrived at Chelsea, when you walk in the changing room the expectation was greater.
"And it wasn't just the expectation when you played Arsenal on a Sunday but it was the same expectation when you play Burnley, when you played AFC Wimbledon in a pre-season match.
"From the minute you step on the pitch there was an expectation of a certain level that you should achieve and that bare minimum was pretty high."
The Portuguese boss returned to Chelsea in the summer of 2013 but failed to mark his second coming with a major trophy, but having signed the likes of Diego Costa and Cesc Fabregas during the most recent transfer window hopes are high Mourinho can rediscover his winning habit.