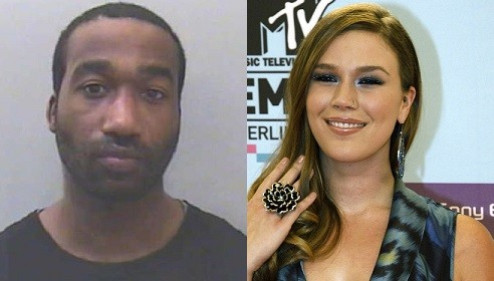 Two men have been found guilty of plotting to rob and murder the singer Joss Stone at her house is Devon.
Junior Bradshaw, 32, and Kevin Liverpool, 35, both from Manchester, were arrested near the home of the 25-year-old singer in 2011.
Police found them armed with a sword, a jackknife and a hammer along with written notes that revealed "perfectly clearly" their intentions to kill the singer.
A jury at Exeter Crown Court took four hours to find them guilty of all charges of conspiracy to murder rob and cause grievous bodily harm.
Liverpool was sentenced to life imprisonment with a minimum of 10 years. Bradshaw, who psychiatrists said suffers from disorganised schizophrenia, will be sentenced at a later date pending medical reports.
The court heard how they intended to cut off the head of the 25-year-old singer with the samurai sword. Bradshaw claimed in court that he had no idea who Stone was and knew nothing about a murder plot. He told the court he believed he was "going for a day out" with Liverpool on the day of his arrest.
The jury heard how both Bradshaw and Liverpool harboured an intense hatred for the singer.
Liverpool's lawyers had argued that the defendants were nothing more than "incapable, bizarre, deluded incompetents" who were not dangerous and were doing nothing more than acting out a "frightening fantasy".
Philip King QC, for Liverpool, added: "The sad truth is he is not dangerous, just a deluded inadequate; part of the crooked timber of humanity.
"He may just be a man who needs some sort of help. He may just be an incapable fantasist."
Judge Francis Gilbert QC dismissed the claims. "This may have been the crazy scheme of a crazy person but it was a very real plan,2 he told Liverpool as he sentenced him. "It was your intention to kill Joss Stone and to rob her. I regard you a very dangerous man".
The judge added that Liverpool was the one who hatched most of the plot.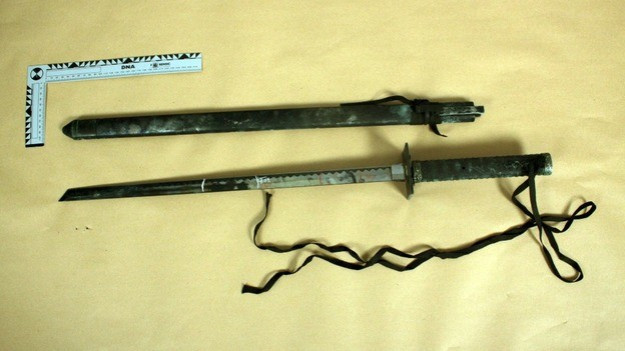 Wendy Joseph, Stone's mother, said outside the court: "Joss and myself and indeed our whole family are relieved the trial is over and that these men are no longer in the position to cause harm to anyone."
Supt Steve Parker said: "This has been a long and difficult investigation. While on the face of it the circumstances speak for themselves, the inquiry has involved some complex areas of law and presented significant challenges to the investigation team.
'Devon is an extremely safe place to live and incidents such as this are thankfully extremely rare in our area.
"I have no doubt that Liverpool and Bradshaw were intending to harm Miss Stone and it was through the alertness of the public and good police work that we were able to bring this incident to a successful conclusion."