JPMorgan Faces FBI Investigation over 'London Whale's' Trading Loss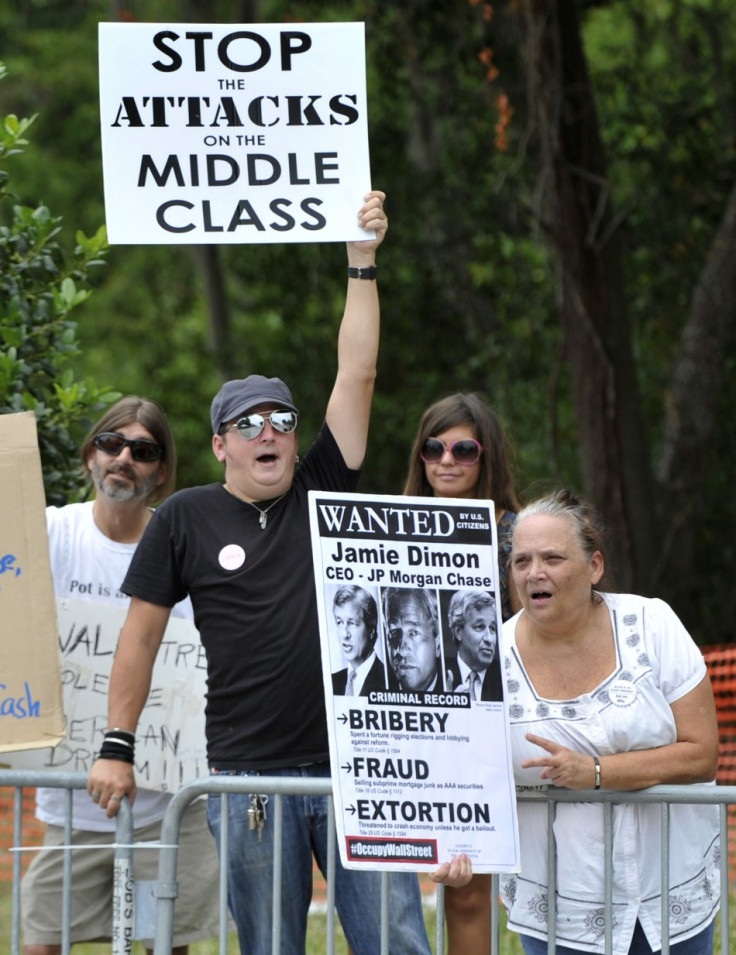 JPMorgan Chase is facing a criminal investigation by the Federal Bureau of Investigation (FBI) and the US Department of Justice as it revealed a huge trading loss at its hedging arm following its high-risk trades.
JPMorgan had suffered a trading loss of $2bn (£1.2bn) in one of its hedging portfolios and the bank's chief executive Jamie Dimon had termed the loss as self-inflicted.
"The buck always stops with me," said Dimon at the annual shareholders' meeting. He had admitted to "terrible, egregious mistake", resulting in the shocking loss.
The bank's high-risk trade was under the scrutiny of US and the UK investigators from April, according to a Reuters report.
The investigating agencies would be looking into the details of what caused the loss and whether any securities laws were violated.
Dimon would be under pressure to reveal the details of the multi-billion loss at the bank.
At the annual general meeting on Tuesday, the shareholders had backed Dimon's $23m pay packet for 2011 with a 91 per cent voting in its favour. Most of the votes were believed to have been cast before the trading loss announcement was made.
At the AGM, 40 per cent of the shareholders had voted to split Dimon's dual titles of chief executive and chairman.
On Monday, Ina Drew, who was overseeing the loss-making investments in the London-based division, announced her resignation. According to reports, many more resignations are expected to happen at the bank.
"We will do the right thing. That may well include clawbacks," said Dimon after the annual meeting.
The news of the FBI inquiry did not have any impact on JPMorgan share prices as the scrip soared on Tuesday following a sharp fall after Dimon's revelation.
JPMorgan shares soared to $36.24, a 1.3 per cent rise after recording two days of heavy loss. It was down 11 per cent after announcement of the shocking loss.
© Copyright IBTimes 2023. All rights reserved.