Manchester United manager Jose Mourinho has admitted that Juan Mata is included in his plans at Old Trafford for the 2016/17 season. The Spain international was linked with a move away from the Red Devils after they confirmed the Portuguese tactician's appointment in May.
The 28-year-old joined United from Chelsea in January 2014, when David Moyes was in charge at the club. The 20-time English champions then paid a club-record fee of £37.1m ($49m) to the Blues and it was Mourinho, the then manager at Chelsea who allowed Mata to leave Stamford Bridge.
"I think since the first day everything is clear between us. There is space for him. He's a talented player and I don't promise places to anyone," Mourinho explained, as quoted by the Daily Mail.
"I promise respect and I like him, so if he wants to stay – and I think he wants to – until this moment I don't have one little sign that he wanted to leave. So I think he wants to stay and, yes, there is space for him and, yes, I think he can be useful to the club."
The Daily Mail reported that Barcelona were looking at the option of signing Mata in the summer transfer window. However, Mourinho's latest comments should put the recent speculations surrounding his future to bed.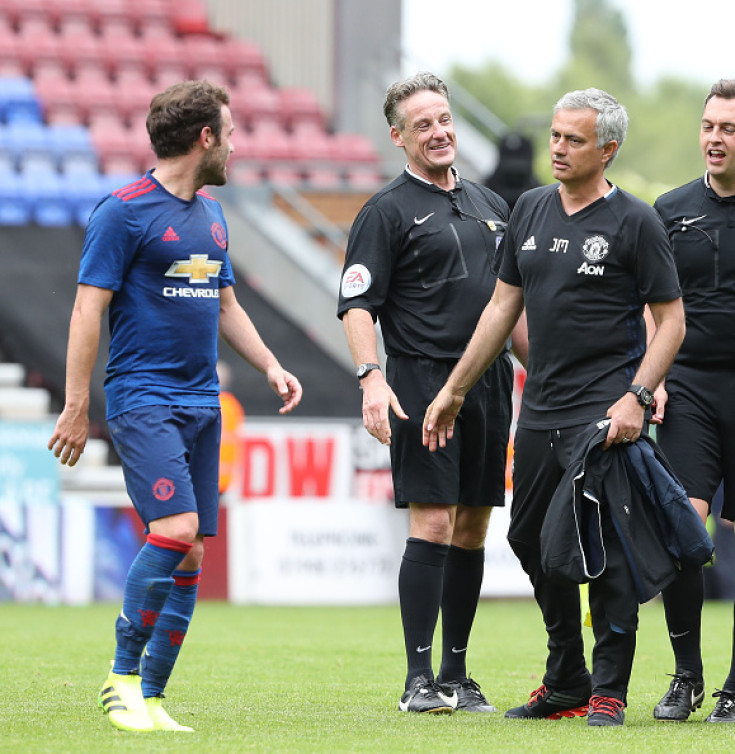 Mourinho returned to Chelsea for his second spell in the summer of 2013. Before his arrival, Mata was one of the star players at the west London club and his form saw him bag Chelsea's Player of the Year award for two years in a row.
The Spaniard fell out of favour at Chelsea and that saw him leave the capital club to join United. The ex-Blues manager has revealed he did not push Mata out of the club when he was at Chelsea, instead it was the player who asked to leave.
"I sold because he asked for that. Nobody in my previous club wanted to sell or push him. No, it was his decision. He was not the first option, but he was playing every game. I never let Juan Mata out of my selection of the 18, but he was on the bench a few times," the United manager said.
"We had a proposal from a big club like Man United. We thought in the club that the proposal was very much acceptable, that it was very good proposal for that period, three years ago. In this moment, the numbers are going crazy, so numbers that looked very high three years later it looks very cheap.
"But he wanted to leave and my philosophy is I don't want players that want to leave. I want players that want to come and want to stay. So we sold Juan to Man United."