Manchester United are keen to sign Colombian midfielder James Rodriguez and are willing to offer Real Madrid a fee in the range of €65m (£54m, $72m) for his services. The Red Devils have already made three signings this summer and are close to completing a deal for Juventus midfielder Paul Pogba for a record fee.
Spanish publication El Confidential reports that Rodriguez's agent Jorge Mendes and United's chief executive Ed Woodward sat down for a meeting where the Red Devils promised to make a bid in the next few days. Mendes also represents Mourinho and is on very good terms with the United manager and is looking to get him in touch with his high profile clients who would consider a move to Manchester.
Rodriguez is reportedly keen on a move abroad after he did not get a single minute in the Champions League final last season. The midfielder only made 17 starts last season in the league, scoring seven goals and eight assists and would consider a move out of the club in a bid for more first team football. He was the key figure for Colombia in the recently concluded Copa America, scoring two goals in six appearances and insists that he deserves to play more, which is not being afforded at Madrid.
Real manager Zinedine Zidane is reportedly unhappy with his attitude and would reconsider him for a place in the eleven should he show the humility required. The Frenchman is also aware of Fifa's transfer ban hanging on Real's head and is unwilling to let any player leave in view of the situation, which could come into effect by the end of the month. Madrid will have to refrain from signing any players and Zidane is therefore willing to give Rodriguez a second chance to keep the numbers.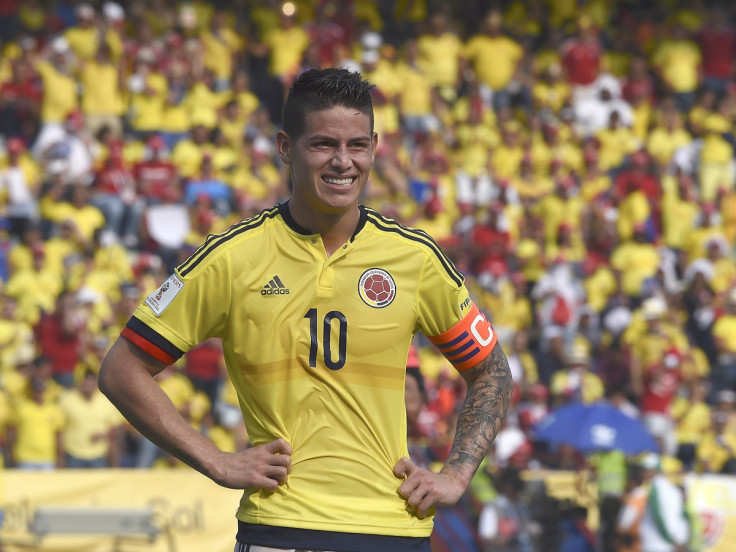 Meanwhile, United are going into next season in good shape, having made the numbers in attack with the signing of Henrikh Mkhitaryan and Zlatan Ibrahimovic. Mourinho is unlikely to stop here and has already earmarked the rest of the targets before the end of the transfer window.