Liverpool rekindle interest in signing Borussia Dortmund star Pierre-Emerick Aubameyang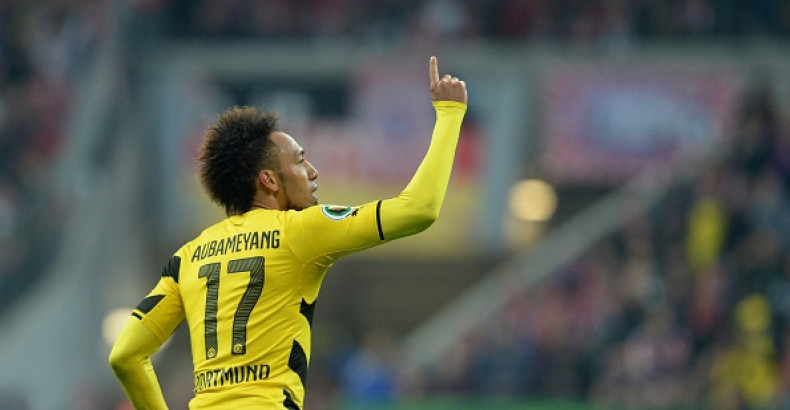 Liverpool are considering a move to sign Borussia Dortmund forward Pierre-Emerick Aubameyang, according to the Mirror.
Brendan Rodgers was keen on signing Dutch international Memphis Depay. However, the Reds failed to secure his services after their arch-rivals Manchester United agreed a fee and terms with PSV Eindhoven for the 21-year-old.
The Merseyside club have now turned their attention to making an approach for Aubameyang after losing out on Depay. He joined the Bundesliga outfit from Saint-Etienne in 2013 and before his move to Germany, Liverpool were interested in landing him.
The 25-year-old has been in impressive form for Dortmund, scoring 22 goals and managing 10 assists in all competitions this season. His brilliant run has seen the former Swansea manager rekindle his side's interest in signing the frontman.
Liverpool have struggled to replicate last season's goal-scoring form as they lost Luis Suarez to Barcelona, while Daniel Sturridge missed most part of this season due to multiple injuries. Mario Balotelli, Rickie Lambert and Fabio Borini have failed to impress in the England international's absence.
Rodgers has already confirmed the Anfield club will sign a striker to improve his side's goal-scoring stats. A move for Aubameyang could help Liverpool strengthen their attacking division for the next season.
Jurgen Klopp will leave Dortmund at the end of this season. His exit could force Aubameyang to leave his current employers when the transfer window reopens.
According to Sky Sports, Aubameyang is valued to be around £30m ($46.2m) and is also a reported target for Liverpool's league rivals Arsenal. In addition to this, the Premier League clubs could face competition from Inter Milan.
The player's agent Oscar Damiani Jr revealed in February that Inter are interested in signing the Gabon international.
"I'm convinced Inter would like to obtain his services. I am convinced of that because we have already spoken with Nerazzurri officials," Damiani Jr explained.
"But I think it will be difficult for them to sign him. Borussia's director-general has said he will not consider offers of less than 40m euros."