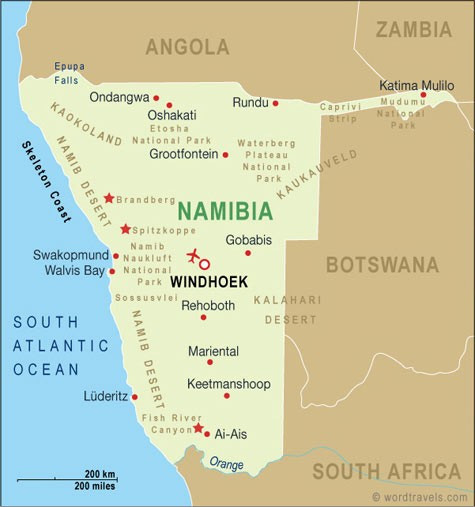 A Namibian court has ruled that three HIV-positive women had been sterilised without their consent but dismissed their claim that it was because of their HIV status.
The women had opted for Caesarean deliveries in a bid to reduce the risk of passing their HIV on to their babies.
"The first claim by the three plaintiffs, [that] they were sterilised without their consent, succeeded," Judge Elton Hoff said.
But the claim that "they were sterilised because they were HIV-positive, is dismissed".
The plaintiffs claimed they were steilised between 2005 and 2009 but health officials denied tthye were forced into it because of their HIV status.
One of the woman, whose identity was not released by court order, said that while she was in labour, a nurse handed her a document to sign, saying the form would authorise a Caesarean section.
The woman said she only learnt she had been sterilised after hearing two nurses talking about her in the hospital ward.
She went on to say the nurses told her she had undergone the procedure because she carried the HIV virus.
"There should be unhurried counselling in a language that is clearly understood by the patient," Windhoek High Court Judge Elton Hoff said. "I am not convinced that informed consent was given".
The Southern Africa Litigation Centre (SALC) welcomed the news but warned that there are more similar cases.
"These three cases represent only the tip of the iceberg because numerous HIV positive women have come forward alleging they were similarly subjected to coerced sterilization at public hospitals in Namibia," said Nicole Fritz of the SALC.
Damages are set to be decided at a later date.
The plaintiffs are part of a group of 16 women who launched a procedure against the Namibian government for 1.2 million Namibian dollars (£ 92,060.00)
According to U.N. data, Namibia has one of the higher rates of HIV infection in the world with about 13 per cent of Namibians between the ages of 15 to 49 being infected by the virus.