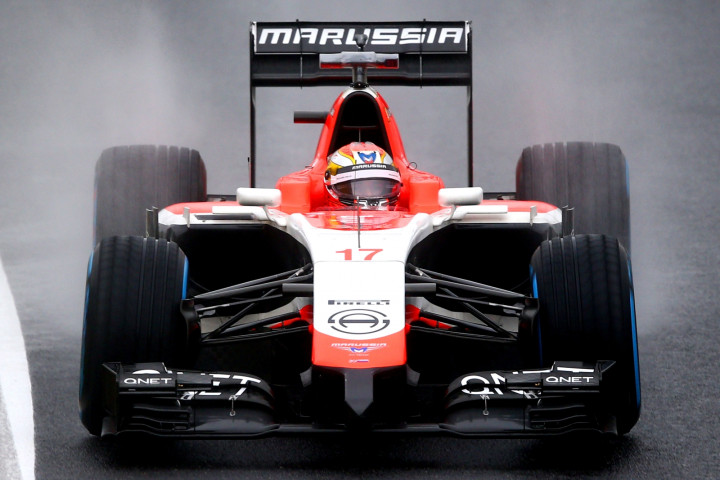 Jules Bianchi's Marussia Formula 1 team have asked for "patience and understanding" regarding further updates over the 25-year-old's condition after the French driver underwent surgery on 5 October, 2014, following a serious crash during the Japanese Grand Prix.
Bianchi was left unconscious after colliding with a recovery vehicle amid the inclement conditions at Suzuka, and after being taken to hospital he was operated on prior to be transferred to intensive care. His condition is understood to be critical.
As the F1 community awaits the latest updates regarding Bianchi's health, Marussia have released a statement saying further information will be controlled by the driver's family.
"The Marussia F1 team would like to acknowledge the huge outpouring of support and affection for Jules and the team at this very difficult time," a team statement read.
"With regard to the communication of information concerning Jules' medical condition, we will respect, and be guided by, the wishes of the Bianchi family. Together with Jules' care, they will remain our highest priority.
"Therefore we would ask for patience and understanding with regard to further medical updates."
The tractor which Bianchi hit was initially lifting Adrian Sutil's Sauber away after an earlier incident, with early reports suggesting he had suffered a serious head injury but had been breathing unassisted.
The FIA released a statement on Sunday afternoon to clarify the facts surrounding the incident which occurred during a heavy downpour which came before an approaching typhoon.
"On lap 42 Adrian Sutil lost control of his car, spun and hit the tyre barrier outside of turn seven," the governing body said.
"The marshals displayed double-waved yellow flags before the corner to warn drivers of the incident.
"A recovery vehicle was dispatched in order to lift the car and take it to a place of safety behind the guardrail. While this was being done, the driver of car 17, Jules Bianchi, lost control of (his) car, travelled across the run-off area and hit the back of the tractor.
"Once the marshals reported that the driver was injured, medical teams were dispatched and the safety car was deployed. These were followed by an extrication team and an ambulance."