Julian Assange renews plea to be 'set free' after UN rejects Britain's appeal
The WikiLeaks founder has been residing at the Ecuadorian embassy since 2012.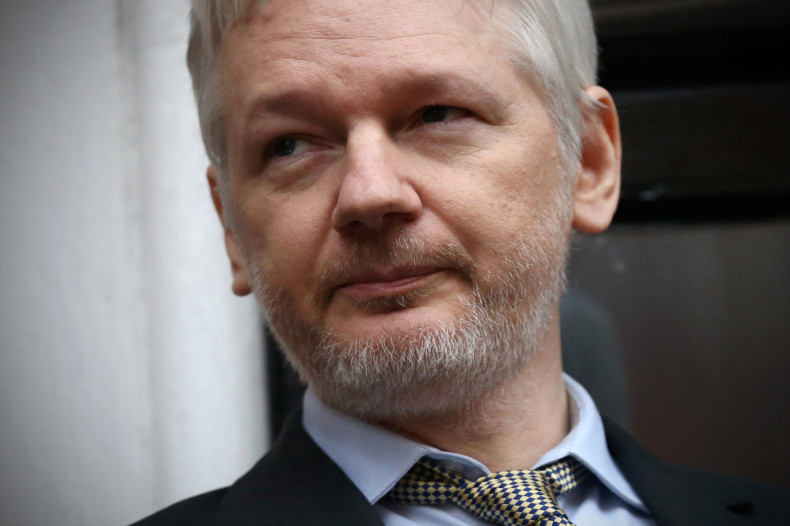 Julian Assange has renewed his plea to be freed from his detainment after a United Nations (UN) panel upheld its earlier ruling on his "arbitrary detainment," rejecting an appeal brought forward by the British government.
The U.N. Working Group on Arbitrary Detention announced on 30 November that it has rejected UK's appeal against its previous ruling, where the panel had said that Assange's detention was unlawful. According to UN, the British government has not presented any fresh evidence to merit a re-examination of the case.
"The UN expert group also considered four requests for review of previous opinions, submitted by the Arab Republic of Egypt, the State of Kuwait and the United Kingdom of Great Britain and Northern Ireland. The Working Group concluded that the requests did not meet the threshold of a review as enshrined in paragraph 21 of its methods of work, and that they were thus not admissible," the panel said, the Washington Times reported.
Assange said in a statement, "Now that all appeals are exhausted I expect that the UK and Sweden will comply with their international obligations and set me free. It is an obvious and grotesque injustice to detain someone for six years who hasn't even been charged with an offence."
Justice for Assange said, in a statement on behalf of WikiLeaks, that the UN's upholding of its previous ruling indicated that "the UK and Sweden are once again required to immediately put an end to Mr. Assange's arbitrary detention and afford him monetary compensation."
However, it is still unclear how effective the UN's ruling may be in freeing Assange. Ecuador's prosecutor recently said that Wikileaks founder had no "quick way out" of the Ecuadorian embassy, where Assange has been residing under asylum, since 2012.
Foreign Office Minister for the Americas, Sir Alan Duncan said: "Julian Assange is not, and has never been, arbitrarily detained in the UK and his continued presence in the Ecuadorean Embassy is entirely self-inflicted. We completely reject the opinion of the UN Working Group and are very disappointed that they will not review their deeply flawed and incorrect position," the Press Association reported.
"A European Arrest Warrant for an allegation of rape remains outstanding and the UK has a legal obligation to extradite him to Sweden," he added."He has exhausted the well-recognised protections available to him under the British legal system. He has been avoiding arrest by choosing to remain in the Ecuadorean Embassy for more than four years now and the UK wants to see a conclusion to this case.
"We continue to encourage Ecuador and Sweden to work together to resolve this frustrating situation and we will continue to work to support that happening."