WikiLeaks: Who is Julian Assange and why is he wanted by Sweden?
Julian Assange is being questioned in London over sexual assault claims.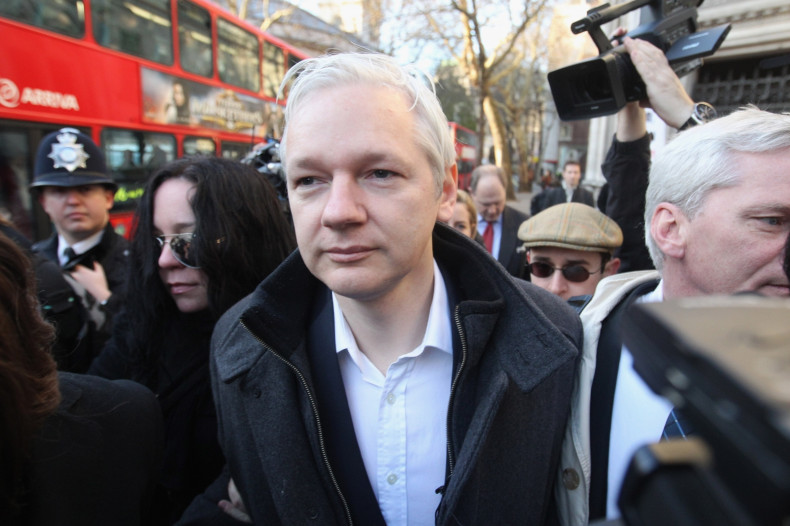 On the morning of Monday 14 November, Ingrid Isgren, Sweden's deputy chief prosecutor, entered the Ecuadorian embassy in London to interview Julian Assange, founder of whistleblowing outfit WikiLeaks, about long-standing allegations of rape and sexual misconduct.
Julian Paul Assange, 45, is an Australian native who is known around the world for spearheading the anti-secrecy group dedicated to exposing the inner workings of governments, military and trade deals around the world. He is a hacker, freedom of information advocate and – since 2012 - a political refugee.
Assange, who has lived in the Ecuadorian embassy under asylum for just over four years, has long voiced the opinion that if he travelled to Sweden to face questions he would be arrested and extradited to the US to face a harsh trial much like that of former US solider and WikiLeaks source, Chelsea Manning.
The sexual assault allegations stem from August 2010, when Assange was in Sweden to give a lecture. In those days, WikiLeaks, much lauded by privacy and human rights campaigners, was riding a wave of public popularity (and media exposure) after releasing its 'Afghan War Logs' and 'Collateral Murder'.
However, on 20 August the same year, Swedish police – after being approached by two women who filed complaints – issued a warrant for the arrest of Assange for one count of rape and one count of molestation. The women – known only as AA and SW – claimed Assange refused to wear a condom during sex. At the time, Assange was questioned and the warrant was cancelled.
On 15 September 2010, the prosecutor in the case informed Assange's legal team he was free to leave Sweden and that investigations remained ongoing. On 27 September the WikiLeaks founder left the country and in mid-November Sweden issued a 'Red Notice' with Interpol.
What followed was a series of appeals, court proceedings, jail time and a period of house arrest – while all the while WikiLeaks continued to publish documents relating to the US government. In May 2012, the UK Supreme Court ruled that Assange should be extradited to Sweden. The next month, as legal avenues ran out, Assange fled bail and applied for asylum in Ecuador via its Knightsbridge-based embassy.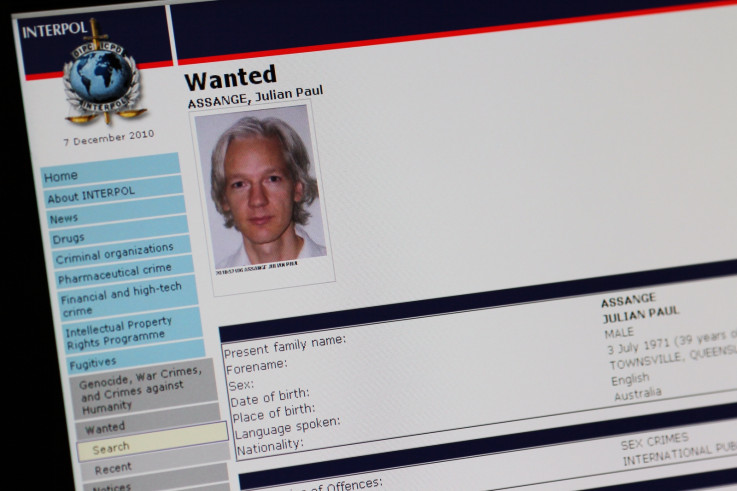 Julian Assange's Interpol notice from 2010
THOMAS COEX/AFP/Getty Images
Assange has not been formally charged by Swedish authorities and denies all accusations of rape levelled at him.
As the deadline for some of the charges expired on 13 August 2013, Swedish prosecutors dropped the probe into molestation. However, they upheld the investigation into rape – with limitations on this charge not set to expire until 2020.
"Julian Assange has voluntarily stayed away from justice by taking refuge in the Ecuadorian embassy," Swedish prosecutor Marianne Ny said in a statement at the time.
She continued: "Now that the limitation period has passed for some of the [alleged] crimes I am forced to discontinue the preliminary investigation in these parts. This means that the investigation of the events is left unfinished because the suspect has not been heard, which I regret."
Still, as the years passed, the legal standoff between Assange and Swedish authorities continued. In 2014, it was confirmed the US Department of Justice probe into WikiLeaks was a "multi-subject investigation" that was "active and ongoing".
In October 2015 – facing criticism for overspending – UK police, which maintains 24/7 surveillance on the embassy grounds, said it was "no longer proportionate" to have a constant presence there. However, officials maintained that Assange would be arrested should be step foot outside the front door.
In September 2016, an appeals court in Stockholm upheld the European arrest warrant against Assange and rejected requests to alter its prosecution. The ruling came as reports emerged that Assange's mental and physical health was in serious deterioration due to his self-imposed exile and lack of sunlight and exercise.
Despite these set-backs, WikiLeaks became a semi-permanent feature of the 2016 US presidential election. In the run-up to the vote, the organisation published tens of thousands of emails from both the Democratic National Committee (DNC) and John Podesta, a close aide to Hillary Clinton.
The leaks, which the US intelligence community claimed were linked with a Russian nation-state campaign to influence the election results, eventually led to Assange's internet being cut off by Ecuador. At the time of writing, access to the web is reportedly still offline. The WikiLeaks founder denies links to Russia.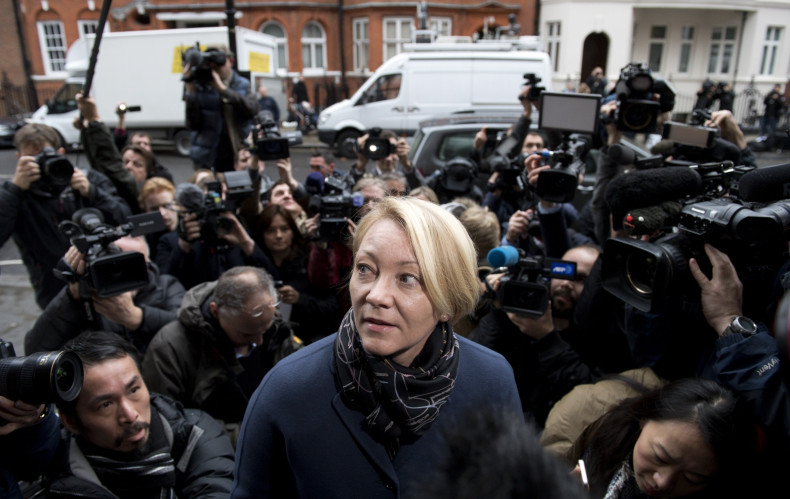 Now, the legal deadlock may be broken as questioning is finally taking place. In the agreement between Sweden and Ecuador, as noted by The Guardian, questioning will be carried out by an Ecuadorian prosecutor and the interview answers will be translated for Swedish authorities. According to the Associated Press (AP), a DNA sample will be taken if Assange gives his consent.
"We are pleased that the Swedish authorities will finally interview Mr Assange in our embassy in London. This is something that Ecuador has been inviting the Swedish prosecutors to do ever since we granted asylum to Mr Assange in 2012," said Ecuador's foreign minister Guillaume Long.
"There was no need for the Swedish authorities to delay for over 1,000 days before agreeing to carry out this interview, given that the Swedish authorities regularly question people in Britain and received permission to do so on more than 40 occasions in recent years."
Prosecutor Isgren said no information "concerning details of the investigation after the interview" would be revealed. Meanwhile, WikiLeaks' official Twitter account posted: "After UN and court findings condemning six years of abuses by Sweden against Assange, Sweden finally takes his statement for the first time ever."
On the day of the questioning there was no official appearence from Assange. However, his pet cat (which also has its own dedicated Twitter account at @EmbassyCat) was spotted looking out the window and dressed in a collar and tie – more than enough to keep the media scrum at bay.