Julian Assange tells Hillary Clinton: 'Blame yourself for election loss'
Wikileaks founder fights back after defeated Democrat claims leaks cost her presidency.
The founder of Wikileaks has hit out at former presidential hopeful Hillary Clinton, stating she should blame only herself for her election defeat.
The Democrat on Tuesday (2 May) suggested she would now be president had it not been for a combination of Wikileaks and the FBI reopening its investigation into her use of a private email server during her time as secretary of state.
Speaking at a Women for Women event, Clinton said, in comments carried by The Hill: " I was on the way to winning until the combination of Jim Comey's letter on Oct 28 and Russian WikiLeaks raised doubts in the minds of people who were inclined to vote for me, but got scared off.
"I was the candidate," she added. "I was the person who was on the ballot and I am very aware of, you know, the challenges, the problems, the shortfalls that we had."
But on Wednesday (3 May), Assange hit back at the comments, stating in a tweet: "You can't blame WikiLeaks when what we leaked was your words and positions. Blame yourself."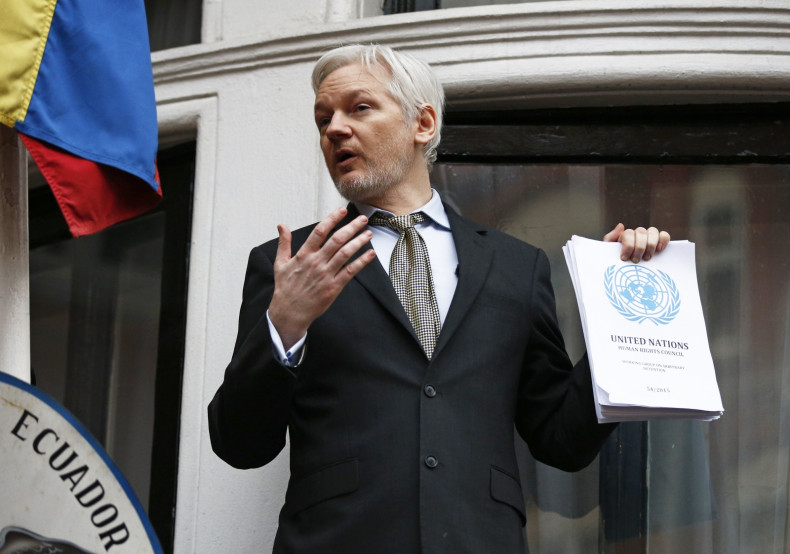 As well as the tweet, Assange also shared a video of Clinton's interview, in which she stated: "It wasn't a perfect campaign, but I was on the way to winning," before launching into her complaint about Assange and Comey.
Clinton added there was "compelling and persuasive" evidence that Comey's letter and Wikileaks contributed to her losing the election to Donald Trump.
Trump himself has dismissed Wikileaks and Russia's alleged involvement in the election campaign – which is currently under investigation – suggesting Clinton supporters simply cannot accept that she lost.