Julian Assange now on Twitter, first tweet deals with rumours of his death
The WikiLeaks founder activates Twitter account and brushes off rumours of his demise.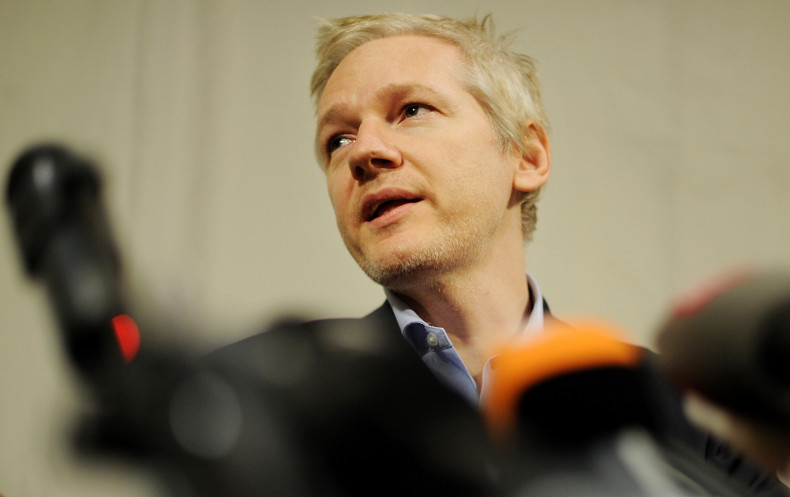 WikiLeaks founder Julian Assange has finally activated his Twitter account. Despite joining back in 2011, his first tweet, under @julianassange, finally appeared on 14 February 2017 and addressed the numerous conspiracy theories claiming he is dead.
"Rumours of my death have been greatly exaggerated (in a curious plot)," he wrote. It has long been assumed Assange is behind the majority of whistleblowing website's social media output, although this has been denied by insiders in the past.
Assange has listed his location as the Ecuadorian embassy, London, where he currently resides under political asylum. The account's bio reads: "Refugee; Picking the lock to the chain that enslaves mankind--ignorance. No wars without lies no peace without truth. Viva el Ecuador!"
It appears his account has been dormant for some time, since at least October 2011.
WikiLeaks gained typical notoriety this year after obtaining significant information from the Democratic National Committee (DNC) and the personal email inbox of Hillary Clinton aide, John Podesta. In a series of headline-grabbing releases, it leaked them all.
The website has been criticised in recent months for an allegedly close relationship with the Russian government, although Assange has consistently denied any links to the Kremlin. His account, after being publicised by the main verified WikiLeaks account, is quickly gaining followers.
The WikiLeaks Twitter account itself has over four million followers and is used to tout the latest releases of leaked documents, emails or information from political groups and governments.
For months, a slew of his followers have demanded "proof of life" after rumours swirled – without evidence - he had been killed in a clandestine plot. It didn't help when in late October his host nation of Ecuador cut off his internet connection, only adding to speculation.
He is currently wanted in Sweden regarding allegations of sexual misconduct and rape stemming from 2010, however he has never been charged. On numerous occasions Assange has said he fears leaving the embassy over fears he will be extradited to the US to face trial.
He is currently only following one account: WikiLeaks.