It's official! A remake of 1995 classic Jumanji, which starred the late, great Robin Williams is imminent and according to Deadline website, film-maker (and son of Star Wars veteran screenwriter Lawrence Kasdan) Jake Kasdan will be stepping in to direct the upcoming picture.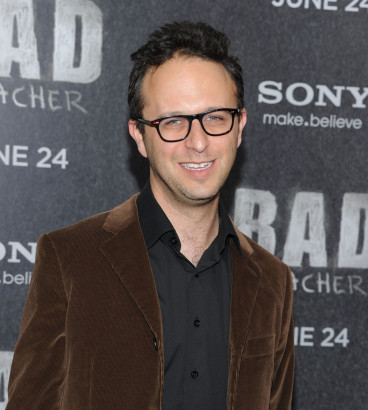 The 41-year-old is best known for directing comedy films Bad Teacher and Sex Tape and most recently television series The Grinder; all projects that have targeted significantly different audiences than the original children-orientated Jumanji movie. However, at this early stage we don't know what kind of tone this new film will adopt, and perhaps it will lend itself to a more mature viewer.
Columbia Pictures' ambitious reboot is expected to reach cinemas on Christmas Day, so it's not a surprise that the studio is keen to sign up a director. The film will reportedly offer up a new take on the story than what we have seen before.
Matt Tolmach (The Amazing Spider-Man) is producing, alongside Bill Teitler, who also produced the original film. Ted Field and Mike Weber will executive produce, along with author Chris Van Allsburg. Screenwriters Scott Rosenberg (Pain & Gain), Zach Helm (Stranger Than Fiction) and Jeff Pinkner (Fringe) have reported penned the script, which has been developed from a previous draft by American Dad! duo Chris McKenna and Erik Sommers. No cast have been announced yet but with the release date this year, there's bound to be some names revealed in the next few months.
The 1990s movie adapted Van Allsburg's adventure novel and told the story of two children who let loose a man trapped for decades in a board game. Unfortunately, they also unleash a jungle's worth of creatures into the world, and have to find a way to reverse what they've done and get the world back to normal.
For more entertainment news follow A-List on Twitter @Alistinsider