Jamie Foxx has been cast as Little John in Lionsgate's upcoming film Robin Hood: Origins, a retelling of the well-loved story. The Django Unchained actor will be joining Kingsman: The Secret Service star Taron Egerton, who is set to don the Lincoln green tights for the titular role, and The Knick's Eve Hewson, who will portray Maid Marian.
Considering that Little John was always referred to as "a gigantic, seven-foot-tall warrior of the British forests, skilled with bow and quarterstaff", Foxx seems like a pretty good fit. According to Deadline, who exclusively broke the news, "Little John is a battle-hardened but war-weary veteran of The Crusades who starts out distrustful of Robin Hood (they fought on opposite sides), and then warms to the young hero in the gritty revisionist take on the legend."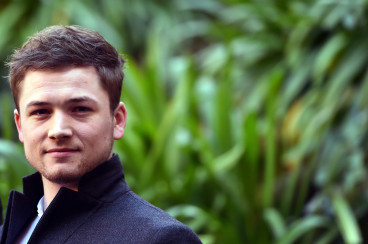 Origins is the fourth Robin Hood-inspired movie to be making its way to Hollywood over the next few years, as competing studios Warner Bros, Disney and Sony Pictures are also developing separate projects. Sony's Hood plans to be a mixture of Fast & Furious and Mission: Impossible, with Pirates Of The Caribbean's Jerry Bruckheimer aboard to produce.
Origins will take a darker approach, alternatively being described as a "gritty, revisionist take on the legend" that stole from the rich to give to the poor. Lionsgate's film will be written by Joby Harold, the screenwriter working with Guy Ritchie on the upcoming King Arthur movies starring Son Of Anarchy's Charlie Hunnam.
Warner Bros has already lined up a writer too, in the form of Aquaman and Gangster Squad writer Will Beall, and will supposedly be produced by The Lego Movie's Dan Lin and John Zaozirny. Disney's Nottingham & Hood seems to only have its tone established so far: a family friendly adventure film in the same vein as Pirates Of The Caribbean.
With all of the competition around, it's understandable that Lionsgate is keen to get a cast together swiftly and start production as soon as possible so as to avoid clashing. At the moment there is no scheduled release date but it has been slated that it will be released sometime in 2017.
For more entertainment news follow A-List on Twitter @Alistinsider