The details of the hugely-anticipated Star Wars: Episode VIII are locked in a vault far far away from prying eyes and only a handful of film-makers know what's in store next. One of those people is director JJ Abrams, who has received nothing but praise since the most recent film in the popular franchise was released in December 2015.
The fact that us mere mortals don't know anything yet though doesn't stop those with the knowledge teasing us however. During the promotion of his upcoming television-based project with Hulu, 11.22.63, the 49-year-old sci-fi whizz opened up about just how much of an insight he has into a particular plot point that has left fans reeling after seeing The Force Awakens: lead character's Rey's lineage.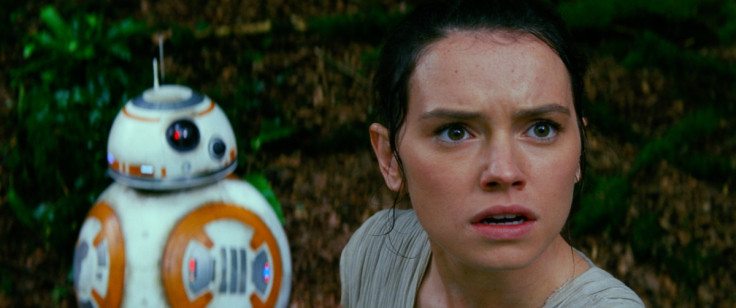 "I know quite a bit [about that], but obviously, it's not for me to talk about in this moment because this is Rian [Johnson]'s story now and the last thing I want to do is reveal something he'll get upset about," Abrams coyly told the audience during the panel.
"I'm very excited for it and jealous of anyone, especially Rian, who gets to work so closely with this extraordinary cast and crew. Truly an amazing group. In that regard, for sure. But honestly, I'm also relieved to have gotten the chance to make a Star Wars movie."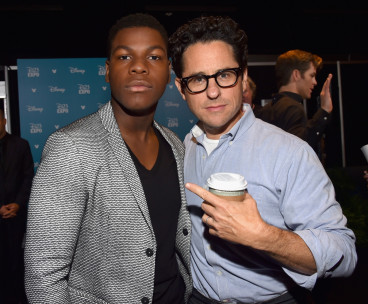 When asked about the warm reception both he and The Force Awakens has earned since it reached cinemas worldwide, Abrams replied: "I'm just incredibly relieved that the movie's out and it was well received. I'm more excited when I hear that people went with their parents, who took them to the original movie when they were kids, or took their own kids who maybe never saw a Star Wars movie and who fell in love with Rey or found Finn to be someone they want to be for Halloween.
"Those kind of stories are frankly infinitely more impactful and gratifying than the numbers, which are wonderful and I'm very grateful everyone went to see the film. But it's most exciting to hear that people actually went and had an experience."
Meanwhile, Finn himself, John Boyega, has admitted that the next instalment will be "much darker" than The Force Awakens and that his part in the film will be "much more physical." It may not have started filming yet but Johnson's Episode VIII is slated for release on 25 May 2017. It will be followed by Colin Trevorrow's Episode IX in 2019.
For more entertainment news follow A-List on Twitter @Alistinsider